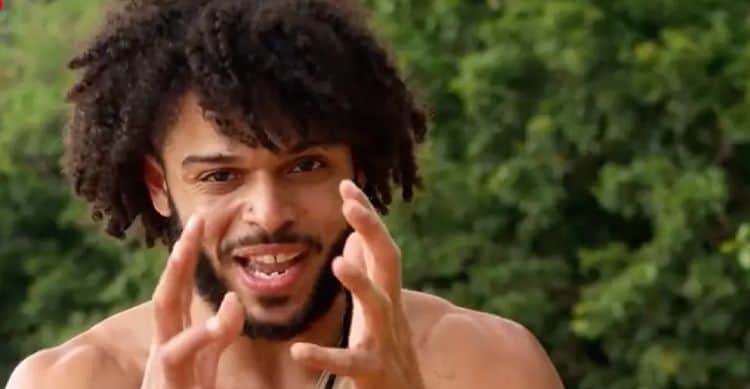 For nearly a decade, Naked and Afraid has been one of the most unique shows on TV. During each episode, a man and woman strip down to nothing and meet for the first time. They are then tasked with putting their survival skills to the ultimate test as they attempt to navigate through the wilderness. Not only do they want to make it out alive, but they're also hoping to earn bragging rights as winners. Part Survivor and part Dating Naked, Naked and Afraid combines the best of two very different worlds. On the surface, the show's concept probably sounds a little ridiculous, but there's something about it that people just can't turn away from. If you're a fan of the show, you may have wondered where the filming takes place. The truth is that many viewers will probably be surprised by the locations. Keep reading to get more information on where Naked and Afraid is filmed.
Here's Where Naked And Afraid Is Filmed
Lots of reality shows film in the same place year after year, but as we've already established, Naked and Afraid isn't like other reality shows. Filming for Naked and Afraid has taken place all over the United States and in other parts of the world. In fact, there are typically multiple filming locations used in just one season. While this likely makes for more work for the production team, it is one of the things that makes the show so special.
Below is a list of the places where filming has taken place.
United States
Florida
Georgia
Alabama
Texas
Louisiana
Mississippi
Tennessee
Montana
Alaska
Arizona
Colorado
International
Africa
South Africa
Nambia
Botswana
Tanzania
Mozambique
Madagascar
Asia
Thailand
Cambodia
Philippines
India
Malaysia
Maldives
Oceana/Australia
Europe
North America
The Bahamas
Belize
Costa Rica
Dominica
Honduras
Mexico
Canada
Nicaragua
Panama
Trinidad and Tobago
South America
Argentina
Bolivia
Brazil
Colombia
Ecuador
Peru
Guyana
Some of these locations have only been used to film one season of the show while others have been used multiple times. As the show continues, it will likely add even more locations to the list. We weren't able to find any information on specific criteria producers look for when finding filming locations. However, I think it's safe to say that the location needs to have plenty of woods where the contestants can exercise their survival muscles.
Issues With The Filming Locations
Now that we've established some of the places where the show is filmed, it's time to spill the real tea. Although the show is clearly filmed in wooded areas, some of the former contestants have revealed that everything isn't exactly as it seems. Apparently, the filming sports aren't really that remote. In a reality, though, that's not too surprising. Even though the show wants to make things look as realistic as possible, it's still a show at the end of the day. They need to make sure that the production team and the cast members are safe and have access to medical care should they need it. On top of that, water and other resources are made easily available. On at least one occasion, a contestant was given an IV drip and food so that she could continue with the competition.
Naked And Afraid Spin-Offs
One of the true signs of success in reality TV is being able to launch a spin-off. Naked and Afraid has managed to launch two: Naked and Afraid of Love and Naked and Afraid XL. Like the original series, the spin-offs are filmed in different locations each season. It's unclear if any of the exact locations from the original series were used to film either spin-off, however, they were both filmed in countries that have also been used for the original. It'll be interesting to see if the show comes up with any other spin-off ideas in the future.
Season 14 Of Naked And Afraid
Although this may be hard for some people to believe, Naked and Afraid is currently in its 13th season. When the show debuted, there were probably a lot of people out there who didn't think it would last beyond the first season. Like we said, though, there's something about the show that people just seem to love. At the moment, however, the show hasn't been renewed for a 14th season. Chances are, the network is waiting for the reviews from the current season (13) before they make their decision. More than likely, though, the show will be getting yet another green light.