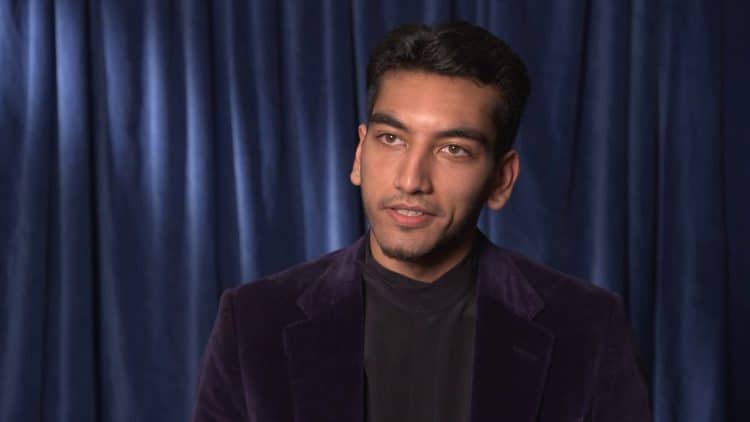 Nabhaan Rizwan is a relative newcomer to the entertainment industry, but he carries himself with the poise and professionalism of someone who's been doing this for decades. He made his first on screen appearance in 2018 in the TV series Informer, and he has continued to find great opportunities. His most recent told as Hari in the new HBO (BB2 in the UK) series Industry is about to turn him into an international star. The series focuses on a group of young professionals getting started in the finance world, and Nabhaan's character gives him the chance to show a wide range of his talents. Continue reading for 10 things you didn't know about Nabhaan Rizwan.
1. He Isn't Formally Trained
In the acting community, there is lots of debate over whether professional training is necessary. While there are countless actors who have found it helpful, there are also many who have been able to break into the industry without a formal acting education. Nabhaan is one of the actors who has found success without enrolling in an acting program.
2. He Was Born Into A Muslim Family
Nabhaan was born and raised in the United Kingdom, but his parents are originally from Pakistan. Although Nabhaam was brought up in the Islamic faith, he is no longer practicing. With that being said, however, there are still some rules that he follows such as eating halal meat.
3. He Doesn't Know How To Drive
For lots of people, getting a driver's license is one of the most exciting accomplishments of their teenage years. Depending on where you live, being able to drive means more freedom and independence. Nabhaan, however, has no interest in driving and still doesn't know how. According to an article from Standard, his bike is his primary form of transportation.
4. He Is A Musician
Most people who are familiar with Nabhaan know him best from the work he's done as an actor, but he's also a very talented musician. He is a rapper and producer who has released music under the stage name El Huxley. His EP, Fantastic Planet, is currently available on Spotify. He has plans to put out more music in the future.
5. He Isn't The Only Actor In His Family
The fact that Nabhaan wanted to be an actor didn't come as much of a surprise because he comes from a family of creative people. His mother, Shahnaz, appeared in several black and white films in her home country of Palestine. Nabhaan's older brother is Mawaan Rizwan, a well-known actor and comedian who got his start on YouTube.
6. He Is An Activist
Nabhaan understands the importance of using his platform for the greater good, and that's something he has always been passionate about. During an interview with Flood Magazine he said, "The activist community is a really important one to be held up by. They're the ones holding society up to a standard, they're the ones always demanding better from everyone, and they're the movers and the shakers."
7. He Wants To Study Fashion
Music and acting have been Nabhaan's primary focus for years, but fashion is another interest that he hopes to get the chance to explore more deeply. At some point, Nahbaan hopes to enroll at Central Saint Martins University in London and study fashion design.
8. He Is Against Stereotyping
The entertainment industry has a history of typecasting and stereotyping people who fit into certain groups. Nahbaan feels very strongly about stereotypes and he doesn't want to be involved with any projects that he feels perpetuate these ideas. He told Radio Times, "I'm against all stereotyping, whether it's about religion or women or gay people or whatever. Stereotypes propagate untruth, and often they're simply boring, which is the last thing you want as a storyteller. "
9. He Is A Writer
Nabhaan is truly a creator to his core and he has the talent to back it up. He thrives off of creativity and loves to express himself in as many ways as possible. On top of everything else he does, he also loves writing and has been working on writing a play. At some point, he would also like to write a novel.
10. Being Famous Isn't His Goal
Becoming famous is usually a byproduct of working in the entertainment industry, but like many other actors, Nabhaan says that he works because he loves it not because he wants to be famous. His overall goal is not to become a big star, but to be able to keep creating art that people can connect with and appreciate.