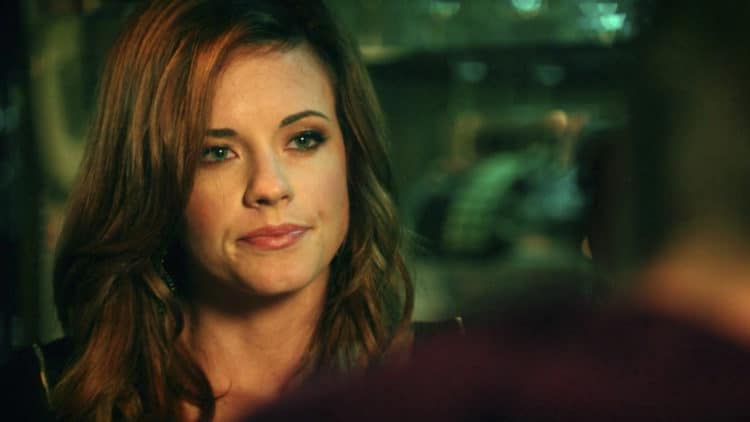 Molly Burnett's acting career has included a little bit of everything. Since making her first on screen appearance in 2007, Molly has found a lot of success across a variety of shows. She is most well-known for her role on shows like Days of Our Lives and General Hospital. Most recently, she has become popular for her role in the Netflix series Queen of the South. No matter what kind of character Molly plays, she always brings the story to life in a way that is authentic. As fans get pumped for season 5 of Queen of the South, viewers are excited to see how things go for Molly's character. Here are 10 things you didn't know about Molly Burnett.
1. She Is A Colorado Native
Molly was born and raised in Colorado and it was in her hometown where she first fell in love with acting. She eventually made the decision to relocate to Los Angeles to pursue a professional acting career. She has been living on the west coast for many years now, but Denver will always be her home.
2. She Has Theater Experience
Oftentimes when actors spend the bulk of their career doing soap operas people tend to take them less seriously. Molly, however, is a great example of how soap opera stars are just as talented as anyone else. She has been serious about her craft since high school, and she got her start in the theater world.
3. She Is An Emmy Nominee
All of the hard work Molly has put in over the years certainly hasn't gone unnoticed. She has been nominated for three Daytime Emmy awards over the years. Two of the nominations were for her work in Days of Our Lives and the other was for her role in Relationship Status.
4. She Made Her On Screen Debut In Grey's Anatomy
Lots of actors start their careers in random movies or shows that no one has ever really heard of. That wasn't the case for Molly, though. Her first on screen appearance was in an episode of Grey's Anatomy in 2007. The role may have been small, but the opportunity certainly wasn't.
5. She Is A TikToker
Over the last year, TikTok has become increasingly popular, especially among Gen Z. While Molly may not fit the stereotype of the average TikToker, she is still having lots of fun on the platform. She currently has more than 102,000 followers on TikTok and she has a total of over 1.2 million likes.
6. She Loves To Read
Working in the entertainment industry can be fun and exciting, but it can also be overwhelming. Sometimes Molly likes to take some time to just sit back, relax, and enjoy some peace and quiet. During this times, she also likes to curl up with a good book. She enjoys reading and sometimes shares photos of the books she likes on social media.
7. She Attended Wagner College
After graduating from high school in Colorado, Molly made a big move up to Staten Island to attend Wagner College. It's unclear what she majored in during her time there, but we do know that she decided to leave early to pursue acting. Dropping out of school to act is probably something many people warned her against, but things ended up turning out just fine for Molly.
8. She Supports The LGBT Community
Molly is the type of person who isn't afraid to speak her mind and she has always been very clear about the causes she stands behind. She is passionate about equal rights and has consistently been an ally to the LGBTQ community. She has also shown her support for women's rights and the fight against racism.
9. She Loves Being Outdoors
As someone who is originally from Colorado, a place known for its beautiful natural scenery, it's not much of a surprise that Molly loves spending time outside. She enjoys a variety of activity including swimming, boating, and horseback riding. When she's back home in Colorado she even enjoys playing in the snow.
10. She Is All About Family
As far as we know, Molly has never been married and she doesn't appear to be in a relationship at the moment. She also doesn't have any children. But just because she hasn't started a family of her own doesn't mean that family isn't important to her. She has a great relationship with her loved ones and her father was actually the first person she called when she found out she was nominated for a Daytime Emmy Award. Molly also has one sibling, a younger brother named Will.
Tell us what's wrong with this post? How could we improve it? :)
Let us improve this post!