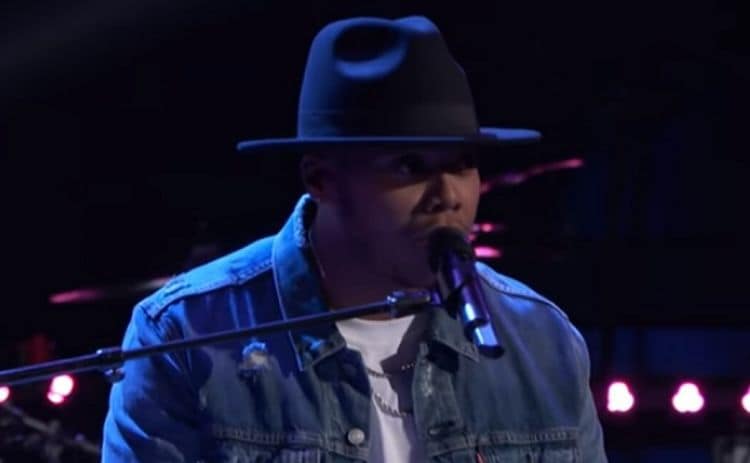 The Voice is taking things to a whole new level these days with the sheer talent and the total package. There are so many talented singers who are getting these judges to turn their chairs around and make the world want to take notice, and we are here for it. Mike Jerel is one of the many who is going to get this situation started, and we want to get to know more about the man who was so impressive to those who watched. He's a man with talent, a man with a plan, and he is someone to watch. We think he might just go quite far, and you'll want to know more about him as the days go on.
1. He's 31
He's not as young as some of the other men and women on the show this year, but he's not worried about that in the least. He is good with himself and what he is doing, and he is going to continue to shine no matter what they say or do. He's got this all figured out, and we love that about him. He's not letting age play a factor in his role or in his world, and we are loving every bit of that.
2. He's From Georgia
He is a southern gentleman from Georgia, and we love that. He's got a soulful voice that goes with his soulful style, his southern charm, and his clearly very deep roots. There is nothing in the world quite like the south, and he shows us that there is so much to love about those who come from the south and how they were raised. It's special.
3. He's Close to His Mom
His mom was there with him when the judges all turned their chairs to see her son perform, and she is clearly someone who is proud of him. She loves that he has so much talent, and she was there to be with him the entire way. We have a feeling she will continue to be there with him the entire way, too which only serves to make us feel so good about what he is doing and how he is doing it. It's something we love, but we also know that it's something we can get on board with.
4. He Learned Music with His Grandmother
Not only is this a young man who is close to his mother, he is also close to his grandmother. He spent a lot of time with her growing up, and that's how he learned to love music. He got a very good taste of what good music sounds like and feels like when he was with her, and he is clearly taking that with him into the world around him. It's a lot of beautiful stuff, and we very much appreciate that about him. He no longer has her as she passed away when he was a bit younger, but their bond will never break.
5. He's Gospel Through and Through
John Legend immediately recognized the gospel sound that he has working with his voice, and he turned around immediately. He commented that he was also a child who spent a lot of time with his grandmother, which means that he got to spend a lot of time learning the gospel music and having the church influence on his voice. He appreciated it, and we think that's part of the reason these two connected the way that they did.
6. He's Got a Brother
He and his brother were raised by his mother and his grandmother. His father was not part of the picture, though we have no idea if that means he was simply not in the household or he was not part of their life at all. We aren't sure how that is, but we know that his mother and grandmother clearly did a wonderful job raising these young men.
7. His Grandmother Bought Him Drums
When he was little, his grandmother bought him a set of drums. If either of my parents or my in-laws bought any of my kids drums, we'd be less than thrilled, so we assume that she must have seen a musical prodigy at home. That's a bold gift that maybe not everyone can appreciate, but we are happy that she did it and he got to his part of his life with them.
8. He's a Teacher
Not just any teacher, though. He's a middle school chorus teacher, which takes a lot of patience and a lot of talent. Imagine trying to work with kids whose voices are changing every single day like that. He's looking to be the same kind of amazing influence we feel that his grandmother obviously was to him, and he is sharing his deep love of music with those around him.
9. He Started a Foundation
When he was still in his early 20s, his grandmother passed away. She had cancer, and his family knew that it would not be long before she was gone. Because he learned his love of music with her while they sang and danced and had fun in nursing homes while was growing up, he started a foundation in her name to go around and play music in retirement and nursing homes to help him feel that he is still close to her and that he is still with her in some capacity. We love this, and we think that this is a beautiful thing.
10. He's a Good Person
We don't need the internet or a survey or an about me section of a website to know this. He's a good person. He is a person whose entire heart shines brightly through his smile, his sound, and his words. He's a man who loves to do good, and he does this from his heart. His faith is important to him, his family is important to him, and he makes no apologies for any bit of what he is doing in his life right now.