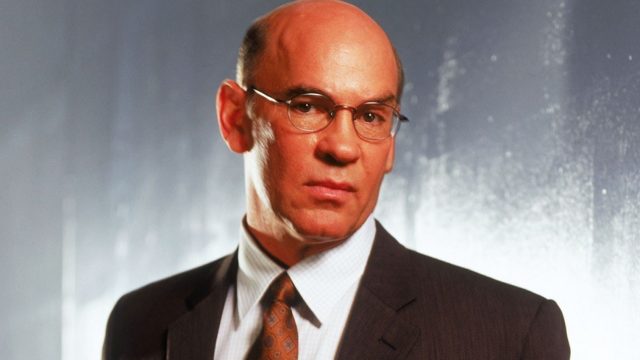 It is easy to assume that stars of television shows and films have lived luxurious, glamorous lives. However, many popular performers have actually had normal or even extraordinary experiences outside of Hollywood. One actor whose personal life may not fit the glamorous lifestyle one would expect is the highly popular Mitch Pileggi.
Known best for his starring role in The X-Files and appearances on shows like Stargate Atlantis and Sons of Anarchy, Pileggi has forged a highly successful career for himself. However, his background is also highly interesting. To help fans appreciate the wealth of experienced possessed by this talented performer, here are five of the most interesting facts about Mitch Pileggi.
5. He moved frequently in his youth
Pileggi is not an actor who was born and raised in an acting town like LA or Chicago. Instead, he moved quite a lot as a child. His father worked as a defense contractor, which meant the family had to pick up and leave their home every few years. He lived in Oregon, California, and Texas. Perhaps most interestingly, he also spent much of his adolescence living in Turkey.
4. He has diverse interests
While Pileggi naturally spends most of his time acting, he also possesses a wide range of skills and abilities. Growing up, he was a very athletic person. He competed in football and wrestling while in high school. Today, he spends much of his spare time playing guitar and riding horses. Despite his fame, he is a person just like anyone else who has hobbies that he enjoys outside of work.
3. Mitch Pileggi Net Worth
As a highly accomplished actor who has seen remarkable success throughout several decades of work, it is no surprise that he has earned a considerable amount. In 2017, his net worth is estimated to be around $3 million. While his work on popular shows like The X-Files can account for much of this sum, he has also performed in quite a few movies. With his upcoming appearance in Transformers: The Last Knight, his net worth will surely continue to rise.
2. He has worked with his wife
While many actors find it difficult to maintain a relationship, Pileggi and his wife Arlene Warren have been happily married since 1996. The two actually met through The X-Files co-star David Duchovny. Duchovny would later serve as the best man at their wedding. Interestingly, Pileggi and Warren worked on The X-Files together. Although she initially was a stand-in for Gillian Anderson, she would later be cast as the secretary of Pileggi's character.
1. He has had some harrowing life experiences
Although Pileggi is now famous as a popular actor, he did not always work in the industry. He has worked as a janitor, bookkeeper, and cab driver before finding success in Hollywood. In addition, he worked as a defense contractor. While working as a contractor, he spent a period in the 1970s living and working in Iran. However, the Iranian Revolution forced him to flee to Greece. Luckily, he escaped the dangerous period and eventually became the actor that thousands know him as today.
Final Thoughts
Mitch Pileggi has seen consistent and impressive success as a professional actor since the 1980s. However, his background is not as glamorous as one might expect. Instead, it shows that he is a hard working, grounded individual who has worked a variety of jobs before finding success as an actor. Fans can look forward to watching Pileggi in the newest film in the Transformers franchise.