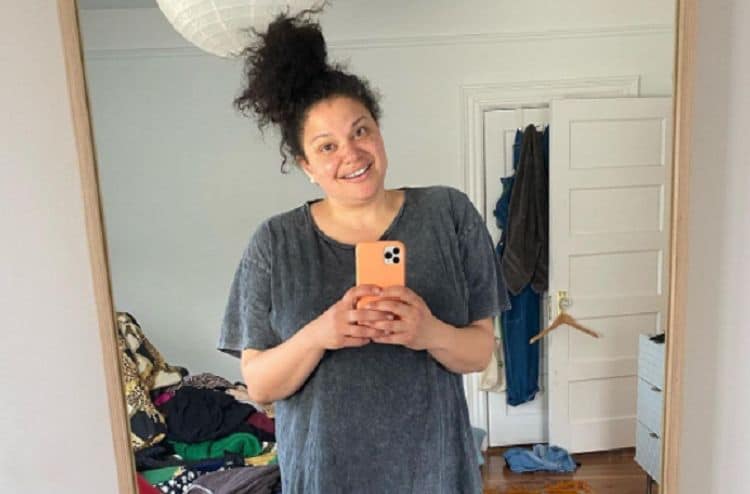 Ask anyone what they love most about a person, and you're going to hear, "A great sense of humor," in everyone's top three – and those who don't appreciate a good sense of humor might not be the kind of people you want to spend time with. Michelle Buteau checks that off the list every single time. The stand-up comedian, actress, and host of a podcast knows a thing or two about comedy, and she's the kind of woman who will keep you laughing all night long. Her fans love her work; her comedy is hilarious, but does anyone really know much about the star as a person outside of her work? Let's find out.
1. She is From Jersey
She was born and raised in New Jersey, and she has a very diverse ethnic background. Her mother is Jamaican, but she has French ancestry. Her father is Haitian, but he has Lebanese ancestry. She's a melting pot of very cool ancestors. She was born in Jersey on July 24, 1977.
2. She Had a Different Career in Mind
When she began her college education at Florida International University, she didn't know she'd turn into a stand-up comedian. She thought she would become a journalist. That is what she was studying in school. However, things change, her heart wasn't in it, and we like to think that it worked out just like it was meant to work out for the star.
3. She is an Author
Not only is she talented on stage, she's also an author. The year was 2020. The world was shutdown, and Buteau was living her best life because she published her very first book. It's called "Survival of the Thickest," and it's a collection of her own personal stories.
4. She's a Wife and Mom
While Michelle Buteau tries to keep her personal life as private as possible, the world takes notice. When a star gets married or has a baby, everyone pays attention. She married her husband, Gijs van der Most, more than a decade ago. She and the Dutch photographer were married in 2010, and they welcomed their first children in 2019. They had a set of twins – Otis and Hazel – who arrived in 2019 via surrogate mother.
5. She Feels Cheated
It's not a big secret that 2020 was Michelle Buteau's year. She wrote a book, she did a special on Netflix, and she was cheated out of getting to celebrate and promote those things the way that she would have any other year. She didn't get to do the traveling and the meeting and greeting and have the parties, and she doesn't like that at all. We don't blame her. She has every right to feel that way considering she lost out on some of the biggest moment's in her professional career due to the pandemic.
6. She Had a Brain Tumor
One thing that many people do not know about this star is that she went through some dark days. Some of her darkest days included learning that she was living with a brain tumor. Thankfully, her tumor was benign, but learning that you have a mass growing on your brain cannot be a happy moment.
7. She Struggled with Infertility
Many people thought she was just enjoying being married for a decade. Others wanted to know why she and her husband weren't welcoming any babies in their lives for so many years. The truth is that she endured a lot. She suffered from infertility, and it led to miscarriages. It led to years of IVF, and it led to a lot of heartache and pain. It's why she and her husband chose to welcome their twins via surrogacy in 2019.
8. Surrogacy Was Not Legal in NYC
When she and her husband decided that they would use a gestational surrogate to carry their baby, they were faced with the harsh realization that surrogacy was not legal in New York. She and her husband had to go out of state to find someone who would carry their babies. Thankfully, they didn't have to go far and found someone in Pennsylvania. They were close, and that was comforting.
9. She Lobbied for Legalizing Surrogacy
She joined the ranks of Bravo Host Andy Cohen to fight the New York Governor to make surrogacy legal in the state, and they won. Effective February 2021, finding a gestational surrogate is now legal in New York. It is one small win for this woman who knows the hurdles and challenges of facing such a difficult situation in your life.
10. She Worries About Her Mom Reading Her Book
She's funny, but she also tells some very personal stories in her book. She's worried her mom will read them, and that's a horrifying situation for her when she thinks about some of the stuff she said in her book. Of course, we think it's hilarious…she's hoping her mom glances over the dirty parts.
Tell us what's wrong with this post? How could we improve it? :)
Let us improve this post!