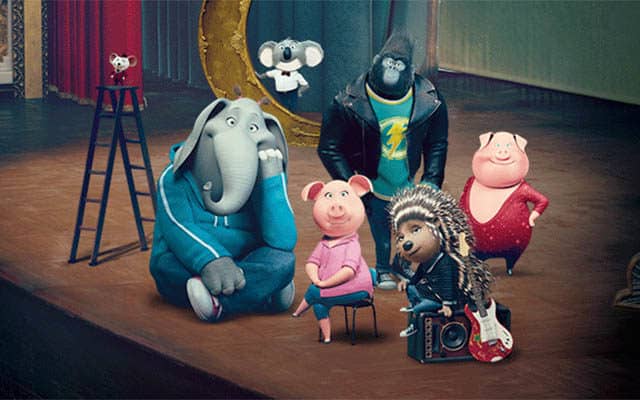 The Happy Birthday song is an easy, comfortable tune that most people can sing and it's not that challenging really. It's another reminder that you're a year older, hopefully a year wise, and can at least celebrate being alive. A lot of people see this song as a means of paying respect in a way to those that have earned themselves another year, while those that must endure it at time would rather be anywhere else but in that particular spot. Overall it's a nice gesture and a fun way to spend a few moments with someone to be honest. But it can also be taken to extremes that are either just humorous or really kind of uncomfortable.
Here are just a few instances in which the Happy Birthday song was put to good, and sometimes excessive use.
5. The Karate Kid
So nothing too creepy here or really all that funny except that Mr. Miyagi's accent and voice are kind of amusing as he continues to sing. Daniel's proclivity to blow the noisemaker is a little annoying but not so over the top that this clip is anything but kind of touching. In truth I thought it might be nice to start things off with a rather normal clip to get things moving.
4. Wayne's World
This Marilyn Monroe skit has been recycled over and over and over again and it never seems to be too much. And then we get to Mike Meyers and things tend to get a little weird. At least it's a funny kind of weird since he's not playing a crossdresser but instead messing with his girlfriend as she's on the phone trying to talk to the drummer for her band. Yeah, it would probably be very hard to concentrate just then.
3. Lethal Weapon
So they couldn't wait a little bit until he got out? Ah well, there's nothing like the element of surprise I suppose. Of course you might want to think about placing a wash cloth or something over the guy as his entire family comes barging in. The second time this happens the mother is quick to do so and it seems that Roger is all too happy for her quick thinking.
2. Waiting
There are definite reasons why some people don't like having the birthday song sung to them in a public place like, oh, say, a restaurant. It's not just embarrassing but really when we're being honest a lot of servers don't really care enough to celebrate someone's birthday when they're having a bad day. It's never quite this bad, but it can pretty embarrassing.
1. Sing!
If someone like Meena was singing happy birthday I think I could listen all the way through with a big smile on my face. And if she was my daughter, I couldn't be prouder. Seriously this song isn't that bad when it's sung off-key like it usually is, but when someone with a good set of vocals gets a hold of it then there's no telling just how good it can sound.
Personally my favorite is, "This is your birthday song, it isn't very long". Not as much of a kick but it works.