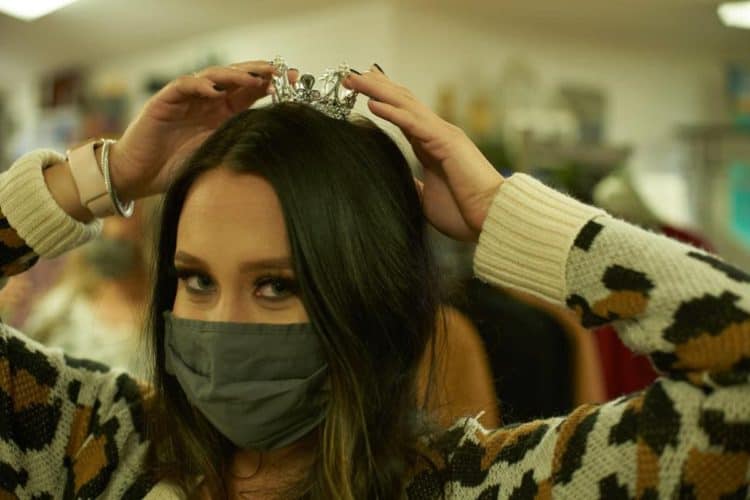 If you've ever spent any time in the south, or in the Midwest, you may already know just how prevalent pig shows really are. For one, kids in both 4-H and FFA programs across the country – but specifically in these areas – spend a lot of their time at youth fairs showing the pigs they raised in serious competition, and then the winning bid gets to take the pig to the butcher, and the child who bought and raised the pig gets to take the proceeds to the bank. Most kids hope to break even; pigs are expensive to purchase, raise, and feed, and they use their own money for it. When they get to take home a profit for their hard work, it's even better. Discovery+ is bringing the world of pig competitions to national television, and people are beyond curious about it. Pig Royalty is the new show, and it's everything you might assume it is and more. It's time to meet the Balero family – the family featured on this hit new show.
The Balero Family
If you're taking the time to watch the show, you want to know more about the family. Beginning with the basics, the Baleros are mom Michelle and daughters McKayla, McKenzie, and McCall. Mom Michelle makes sure her daughters know the ropes of the pig business, which includes raising, training, feed, working, and showing their pigs. Their family has been in the pig business for a long time. They call themselves multi-generational pig competitors, and it works. She's teaching each of her three daughters everything there is to know about the business – which can be quite profitable.
The family is regularly embroiled in scandal. Some accuse them of using their looks and sex to get ahead in the competition world, and McKenzie (the oldest daughter) has said in the past that people don't think the sisters and their mother are very nice.
The Balero family lives and works in Texas. The daughters each attended the Sandra Day O'Connor High School, which is located in Helotes. Upon graduating high school, McKenzie went on to Texas A&M University to pursue her college degree. All three girls also participated in their high school cheerleading squad, and the middle child, McKayla, is also a beauty queen. She was part of the Miss Teen Texas USA two years running. The youngest daughter, McCall, is a nursing school graduate as of 2020.
Why Pigs?
Pigs are big money when you know what you're doing. This family knows a thing or two about showing pigs because they've been doing this their entire lives, and they're not the first generation in the family to do it. It's something of a tradition for them. Additionally, it's a very profitable business when you know how to show a winning pig. For example, the girls and their mother often participate in more than one show per year. When you take into consideration that McKayla brought home $65,000 for one pig in one competition one year, you can see how it's a full-time job in and of itself. There's big money to be found in this line of work, which is why this family is taking the time out of their own lives to make it work.
This Family is Pig Famous
The Balero family is pig famous in their area of the world. They are known as the Blingy Girls, and some have even called them the Kardashians of the pig competition world. If that doesn't tell you everything that you need to know about the family, what will? The entire concept of the show right now is showing the girls training their young cousin. His name is Taytain Diaz, but his nickname is "The Nugget," and they work hard to make sure she's learning how to do this. They need her to learn the ropes, understand what it means, and they want her to continue on the tradition of training pigs, showing them, and making big money for the family she's part of.
The entire concept, and this family alone, make this show seem worthwhile. It's going to be something new and entertaining because television hasn't seen anything like it in the past. The world will finally get to see a little of what 4-H is all about, but they'll also get to see you can create drama and all the scandalous things that make for good television in the middle of pig training, farm work, and 4H competitions. Maybe you didn't think that possible?