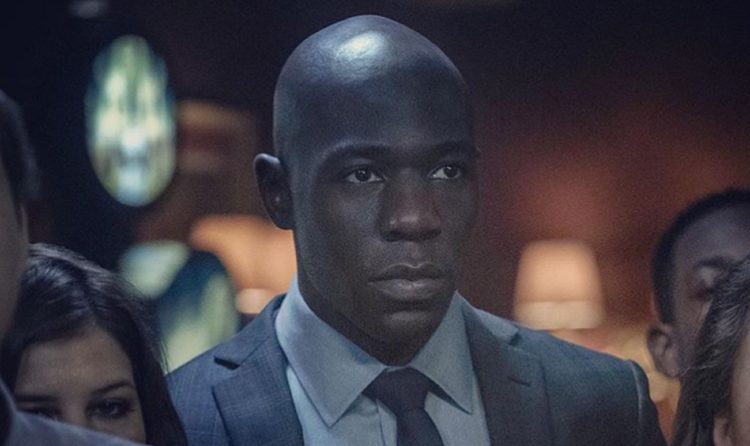 McKinley Belcher III may not have the longest list of on screen credits, but that's only because much of his career has been focused on theater work. However, any time he has earned a TV or film role, he always left a lasting impression. TV fans may recognize McKinley from his role as Trevor Evans in the popular Netflix series Ozark. He also appeared in a few episodes of the hit series, Power. Now he is getting the chance to really show off his skills with a main role in the new series The Good Lord Bird. Not only will his existing fans love him in the show, but it'll also help him build an even bigger fan base. Continue reading for 10 things you didn't know about McKinley Belcher III.
1. He Is An Atlanta Native
Over the years, dozens of talented people have come out of the Atlanta area and McKinley Belcher III is yet another one we can add to the list. He was born in Atlanta although he was raised primarily in the Power Springs area. It's unclear whether or not he still lives in Georgia.
2. He Hopes To Make It To Broadway
McKinley has done lots of theater work throughout his career. The stage is his first love and he believes that doing theater work is an important way for an actor to really improve their skills. He has been in some off-Broadway productions and hopes to one day perform on Broadway.
3. He Plays The Saxophone
If you thought acting was McKinkley's only talent it's time for you to think again. He is also a great saxaohonist. In an Instagram post he said, "Music found me before acting or even writing did. My first love!" However, it doesn't appear that he has released any music projects.
4. He Is A USC Alum
After high school, McKinley decided he wanted to venture out of his home stage for college. He attended Belmont University in Tennessee where he earned a bachelor's degree in communications and political science. He then went on to the University of Southern California where he received an MFA in acting.
5. He Didn't Get Into Acting Until College
Lots of actors have cute stories about how they've known they wanted to act since they were in diapers. McKinley's story is a little bit different, though. He didn't grow up with dreams of being an actor. He actually didn't even get into acting until he was in college when a friend invited him to audition for a play.
6. He Was An Athlete
Acting may not have been McKinley's focus when he was younger, but sports surely were. During high school he was a member of the cross country and track & field teams. His days doing competitive sports may be behind him now, but he still loves to stay active.
7. He Is A Big Laura Linney Fan
One of the things that made Ozark so special for McKinley is that he got the chance to work with someone he has always been a fan of, Laura Linney. He told AJC, "Laura Linney is one of my heroes. The first day I got to work with her. I was so excited. I got to really act, stretch and banter with someone at the top of their game."
8. He Was On A Debate Team
While in college, McKinley was a member of the debate team which he now believes inadvertently helped him develop strong acting skills. Having to speak up on an issue and take a stance forced him to think quickly and creatively which are things that definitely come in handy while acting.
9. He Is Gay
Coming out of the closet can be a very difficult thing for many people in the LGBT community. As a result, there are some people who never feel safe or comfortable enough to do so. McKinley is very fortunate to be able to live in his truth and he is an openly gay man. He is currently engaged to Blake Fox who is an artist living in the Bahamas.
10. He Is A Writer
Acting is what McKinley has been devoting all of his attention to over the last several years, but he is also a writer. He wrote a screen play called Kinda Blue Burning Bright which won the 2020 Slamdance Screenplay Mentorship Award. A description of the project says: "In the wake of his friend's death, Tiger, a black homeless Renaissance man tries to make sense of the world around him and find his artistic voice."
Tell us what's wrong with this post? How could we improve it? :)
Let us improve this post!