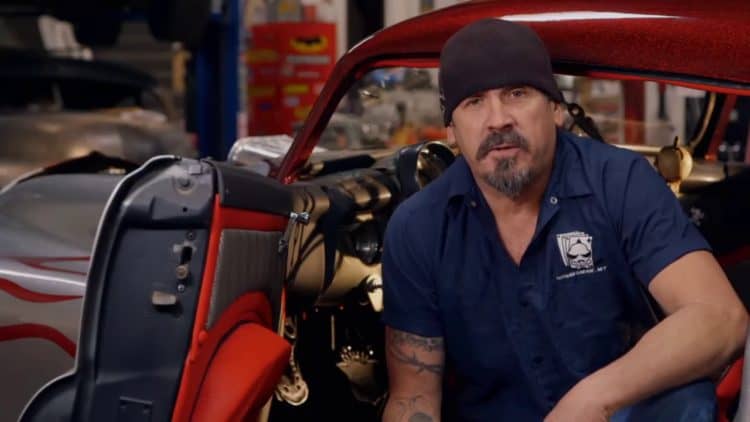 Mark Towle is the owner of the Gotham Garage and is one of the main stars of the Netflix show Car Masters: Rust To Riches. He is the person that was responsible for putting the team together that work on cars on the show. Here are ten things about him that you may not know.
1. He Was Raised By A Single Mother
He and his three siblings were raised by his mother on her own. This meant that the family did not always have a lot of money. The family had to go without a lot of luxuries that other families had because they could not afford them. This is one of the reasons that he has always been able to make the best of a bad situation. It also means that he is more appreciative of the money that he earns today.
2. He Fixed Up Toys When He Was Young
One of his hobbies when he was younger was fixing up toys that were broken. He used to go 'dumpster diving' with his friends to find broken toys that had been thrown away. According to his biography on IMDB he did not just simply fix these toys, he also redesigned them so that they were better than the original. Even though he was quite young when he started to do this, he always felt that this was a talent that had been given to him by God.
3. His First Job Was A Prop Maker In The Entertainment Industry
His first job was making props for TV shows and films. This was a job he enjoyed because it basically meant that he was able to create things from nothing. He had always felt that this was the type of work he was meant to be doing, but he did sometimes still feel as if something was missing. When he began to make prop vehicles there was something inside him that told him he should be working on the real thing. He started to save the money he earned from making the props in order to start his own business and this was how Gotham Garage began.
4. He Is Based In California
Gotham Garage is located in California and this is also the state where he is based. The other members of the show also live nearby so they are able to work at the garage together even when the show is not filming. He has worked hard to build up his business at Gotham Garage and so it is unlikely that he is going to move away from California anytime soon.
5. Vehicles From TV Shows And Movies Often Inspire Him
He is often inspired to create vehicles that he has seen in movies and on the TV. One of the most popular examples of this type of vehicle is the Speed Racer Mach 5, which is currently housed at the Petersen Automotive Museum. He has created the car to the exact specifications that were seen in the cartoon. He has also created a replica of the Munster Koach as well as some Hot Wheels cars. The fact that he has been able to create these cars is even more impressive when you see how run down and old some of the parts are to begin with.
6. His Motto Is If You Can Dream It, I Can Build It
He has created many different projects away from cars. He has also built bikes, boats and even a helicopter. His motto tells everyone that if they have their ideal vehicle in mind, then there is a good chance that he will be able to create it. He has a lot of imagination when it comes to creating cars and also a lot of skill. However, he can't do it all alone and the crew he has chosen to work alongside him in the garage are just as talented.
7. He Fits The Role Of Leader Well
On Car Masters it is easy to see that the other members of the team respect him in the role of leader. Hot Cars refer to him as a born motivator. He gets on well with the crew that work for him at Gotham Garage but he is not afraid to get tough when it is needed. On Car Masters the team are often working towards tight deadlines and Mark is often the one that makes sure everyone is on track. The cast of Car Masters are all a close time and while there are sometimes disagreements, there is never any serious falling outs.
8. He Does Not Talk Much About His Personal Life
Mark does not give much away about his personal life. He has never publicly spoke about whether he is in a relationship or if he has any children. However, there are several photos of him on the Gotham Garage Instagram page where he is pictured with the same woman. It is not known what her name is or whether she is his wife or girlfriend. It does appear as if they have been a couple for some time now.
9. He Was Once Sued By Warner Bros.
He was once the subject of a lawsuit from Warner Bros. He produced several vehicles that were almost identical to the Batmobile from the Batman movies. This led to Warner Bros. filing a lawsuit against him for breach of copyright. They eventually won the case and he was forced to stop making the Batmobiles.
10. He Is Hoping Netflix Will Renew Car Masters For A Third Season
He is hopeful that Netflix will order a third season of Car Masters. The second season was the sixth most streamed program on Netflix in the United States at one point which is quite an achievement for a reality show. The show has also has a lot of positive feedback on social media. The cast have all made pleas for fans to let Netflix know how much they are enjoying the show and that they would like to see a third season.