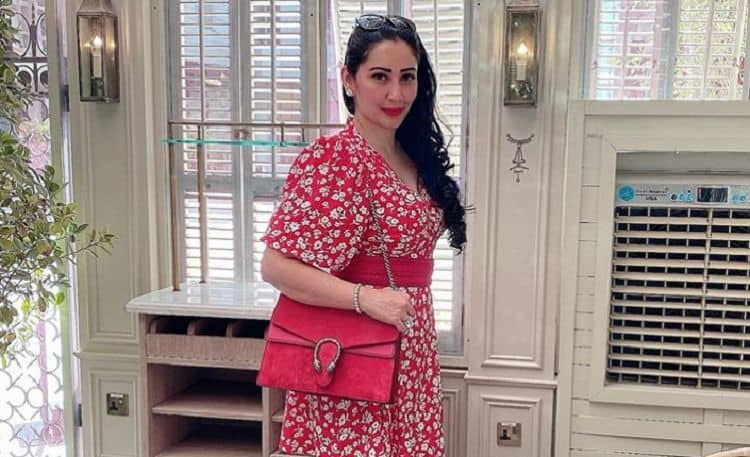 You may have never heard the name Manyata Dutt before, but after learning more about who she is you'll never be able to forget it. Manyata has had a very interesting career that started with her being an actress and has ended up with her being a very successful entrepreneur. Manyata's combination of beauty, brains, and hard work has proven to be an unstoppable force no matter what kind of venture she is working on. She is the truth definition of a power house. She has managed to accomplish so many things in her 42-years-years on this earth that people can't wait to see what she does over the next few decades. Keep reading for 10 things you didn't know about Manyata Dutt.
1. She Grew Up In Dubai
Manyata's life has been full of new experiences since she was very young. She was born in India to Indian parents, but she was raised in Dubai and spent many years of her adult life there. As a result, she considers both places home. Although she currently lives in India with her family, she travels to Dubai often.
2. She Was Raised In The Islamic Faith
Manyata was born into a Muslim family which is somewhat rare in India where only a small percentage of the population practices Islam and the majority practices Hinduism. However, Islam is far more common in Dubai and is considered the official religion of the United Arab Emirates.
3. She's A Mother
Despite being very busy with her career, family is something Manyata has never been too busy for. She is the very proud mother of two children; a son named Shahraan and a daughter named Iqra. Manyata is very involved in their lives and enjoys going to their sporting events and doing fun projects with them.
4. She Enjoys Traveling
Jett setter would be a great word to describe Manyata Dutt. She loves to travel as often as she can and has gotten the chance to visit places all over the world. Some of the locations she's visited include the United States, Maldives, and Singapore. When she's on vacation, you can usually find her hanging out by the nearest beach.
5. Her Husband's Family Wasn't Excited About Him Marrying Her
When Manyata and her husband, Sanjay Dutt, started their relationship they were really excited about what the future had in store for them. Unfortunately, that excitement took a little hit when it became clear that Sanjay's sisters weren't a fan of Manyata. Not only is Manyata much younger than Sanjay, but there were other things about her that made his sisters raise an eyebrow. Luckily for everyone involved, his sisters eventually came around and now have a good relationship with Manyata.
6. She Is Passionate About Cancer Research
Giving back to those in need is something that is important to Manyata. She makes it a point to use her platform to help others. She is passionate about cancer research and awareness as the disease is what took her mother-in-law's life nearly 40 years ago. Manyata is a strong supporter of the Nargis Dutt foundation which was created in her mother-in-law's honor.
7. She Loves To Exercise
No matter how busy life gets, it's always important to remember to do the things that help you take better care of yourself. For Manyata Dutt, one of those things is going to the gym. She enjoys exercising and it keeps her not only looking good, but feeling good as well.
8. Her First Marriage Ended Up In Divorce
One of the reasons Sanjay's sister were initially so skeptical of Manyata is because she had already been married and divorced. Her first husband was a man named Meraj Ur Rehman. After her marriage so Sanjay, Meraj came out of the wood work and claimed that he and Manyata were still married and had a young son together.
9. She Isn't Afraid To Stand Up For Herself
During the issues she was facing with her now sisters-in-law, Manyata made is very clear that she isn't afraid to stand up for herself when necessary. In an interview she once said, "what I want to say is that I've the right to live with my husband the way I want to. It doesn't matter whether it's a prostitute or a princess, a wife has certain rights in her husband's home. I'm not a man living in a woman's house."
10. Manyata Isn't The Name She Was Born With
At this point, Manyata is the name that everybody knows her as. But it's not actually the name she was born with. Her 'real' first name is actually Dilnawaz. When she began her acting career, she briefly went by the stage name Sara Khan. However, Indian filmmaker, Prakash Jha, eventually gave her the name Manyata and it stuck.
Tell us what's wrong with this post? How could we improve it? :)
Let us improve this post!