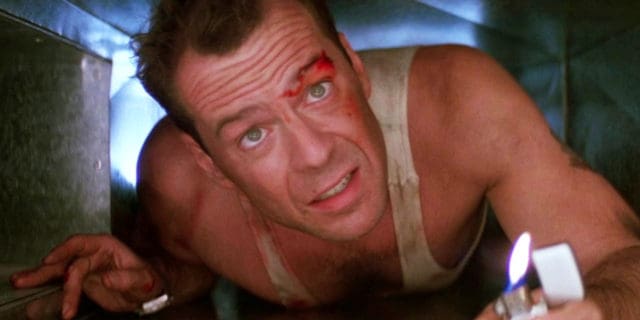 Over these last few days, I've experienced a seasonal argument that has fast become a tradition in my family. In fact, it's a scene that appears to play itself out among families the world over. What, exactly, counts as a Christmas movie?
It began innocently enough, as things frequently do. We sat down as a family to watch a nice, Christmas movie. Like what I have to imagine is most other families, we'd seen all of the staples already: the Home Alones, the Santa Clauses, the Christnas Vacations and the Christmas Stories. I'd already seen It's a Wonderful Life twice, and before the end of the season at least once more. We've been through all the Rankin and Bass holiday specials, Netflix originals and even Elf (and I hate Elf).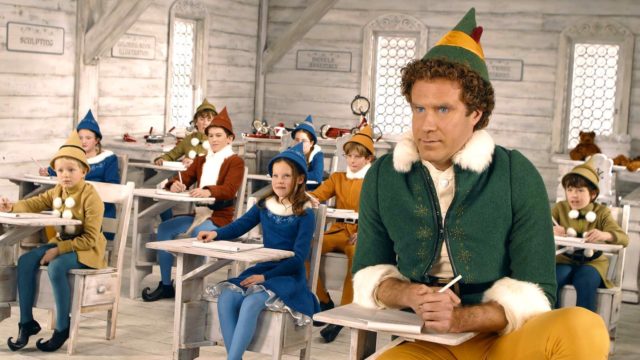 So between the remaining options, somebody had the bright idea to suggest Die Hard: at first seemingly in jest, but with increasing conviction the more the idea got thrown around. And with it came a list of other equally nontraditional suggestions: Gremlins, Krampus, Black Christmas, Batman Returns, Rare Exports, Lethal Weapon and Jack Frost. I think somebody even suggested a Harry Potter Marathon (or at least a marathon of all the Christmas scenes).
Naturally, the more senior members of the family were adamantly against these ironic suggestions. Christmas is about bringing families together, not blowing them apart. Batman wasn't Christmas. Harry Potter wasn't Christmas. Bruce Willis wasn't Christmas. Horror, most certainly, wasn't Christmas.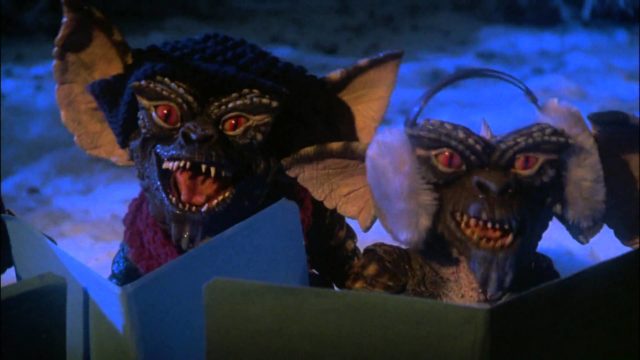 It seemed like they knew more about what wasn't Christmas, rather than what was Christmas. After all, Christmas movies aren't strictly non-secular, since most Christmas movies were only about the holiday in a strictly commercial (or at least a non-religiously mythic) sense. It wasn't just about the genre, since many nontraditional options were inexorably steeped in the trappings of the season (for instance, Gremlins' Kate's reason for hating Christmas, Lethal Weapon's Rigg's seasonal depression and Krampus' basis in both traditional Christmas folklore and seasonal spirit). It also wasn't just the presence of Christmas as a temporal setting, since I've always considered A Nightmare Before Christmas to be a Thanksgiving movie (evenly splits the difference between Halloween and Christmas), and Trading Spaces to be a New Years movie (where that film's story climaxes).
This is probably a topic that deserves more time and space devoted to it. It delves not just into the physical — vaguely historical / religious — trappings of the holiday, but its thematic underpinnings, temporal placement and genre as well. It's a rich topic worthy of far more study than I can give in these scant few pages online.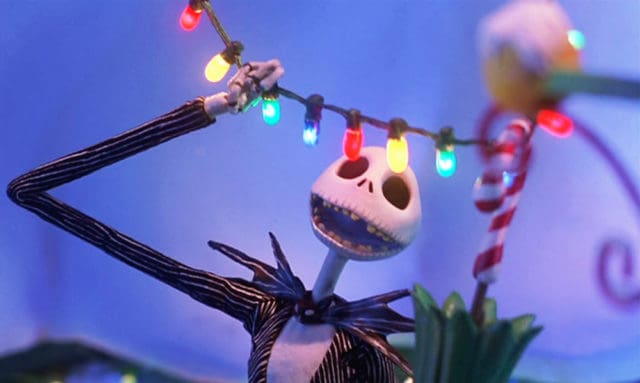 Suffice it to say, then, that it's a combination of these factors that determines how Christmassy a movie is: not one or two key facets of the holiday, but a suitable confluence of different ones. It probably has to be set during the holiday season to some degree, with enough ornamental trappings to be recognizably concerned with it as a concept. It's can't just be a small stop along the film's over-arching narrative (like Nightmare and Harry Potter), but centrally about that one particular time of year. And, of course, it must be intimately concerned with the holiday: not just on its surface, but deeply in the core of its narrative.
So, yes, Die Hard is a Christmas movie. So is Lethal Weapon. And so is Gremlins. So are one hundred other movies that don't fit the narrowly orthodox view of what a Christmas movie is (and some time-honored classics, conversely, don't quite cut it when brought under increased scrutiny).
Tell us what's wrong with this post? How could we improve it? :)
Let us improve this post!