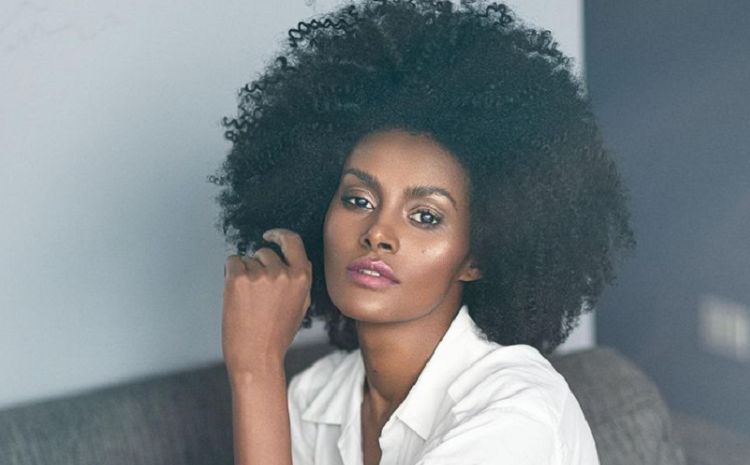 From the outside looking in, Magi Tareke appears to have it all. She's intelligent, ambitious, and beautiful – but there is one thing she still wants: a life partner. Unfortunately, we all know that looking for a relationship isn't always easy. However, as a contestant on season 25 of The Bachelor, Magi is ready to do what it takes to find a chance at love and she's hoping to find it with Matt James. While it's too early to tell how things will go for Magi on the show, there are already a lot of people rooting for her. Even if she doesn't end up finding love, there's no doubt that being on The Bachelor will be a great experience for Magi. Keep reading for 10 things you didn't know about Magi Tareke.
1. She's From Ethiopia
Magi was born and raised in a small village in Ethiopia. She is the first Ethiopian person to be featured on The Bachelor. Although she now lives in the United States, she is very proud of her roots and very thankful for the way both cultures have come together to make her who she is today.
2. She's A Model
Magi's beauty is one of the first things that people notice about her. That coupled with the fact that she is a natural in front of the camera have made her a very successful model. She has been modeling for several years and has gotten the chance to work with some big brands.
3. She Started A Non Profit
Giving back to others has always been one of Magi's top priorities. She has worked hard to use her platform to do good things, and one of those things has been the founding of a non-profit organization called MSYShoes. According to the organization's bio, "MSYShoes is a nonprofit organization that provides shoes to underprivileged girls in the developing countries who walk barefoot to school."
4. She Likes To Travel
In addition to having lived in both Ethiopia and the United States, Magi has also seen other parts of the world. She loves traveling and enjoys getting the chance to see and explore new places. She has visited lots of places across the United States and she took a trip to Italy.
5. She Has A Doctorate Degree
Magi isn't just a pretty face, she also has the brains to back it up. She has always been very serious about her education and in 2019 she earned a Doctor of Pharmacy degree from Shenandoah University. In addition to her modeling, she currently works as a pharmacist.
6. She's A Private Person
Sharing your life on a reality TV show isn't easy, especially when you're the type of person who prefers privacy. Although Magi obviously agreed to do the show, she does like to keep her business to herself. Despite being very active on Instagram, she likes to keep her content focused on her work and her organization.
7. She Likes To Play Ping Pong
Magi also has a bit of a competitive side to her. She likes playing ping pong and spent a lot of time playing when she was younger. While trying to win a ping pong game can't really compare to trying to find love on The Bachelor, the ability to remain competitive is necessary in both scenarios.
8. She's A Beyonce Fan
At this point, I think it's safe to say that almost everyone is a Beyonce fan in some capacity. Unfortunately, however, even some really big Beyonce fans aren't able to see the queen in concert. Not only has Magi gotten to see Queen Bey live, but she got to sit front row.
9. Her Faith Is Important To Her
We weren't able to find any specific details about Magi's religious beliefs, but it's clear that she is a Christian and her faith is very important to her. On top of having the phrase "God First" in her Instagram bio, she has also shared posts with Bible verses in the caption.
10. She's All About Kindness
If there's one thing the world could always use a little more of, it's kindness. Even though there are lots of people who consider kindness to be a weakness, Magi doesn't see it that way at all. In fact, she feels that her kindness is one of her strengths. lMagi does her best to be a positive and spread good vibes to others. Her social media presence is full of kind messages and it's clear that they resonate well with her followers. There's no doubt that her pleasant disposition will be attractive to Matt.
Tell us what's wrong with this post? How could we improve it? :)
Let us improve this post!