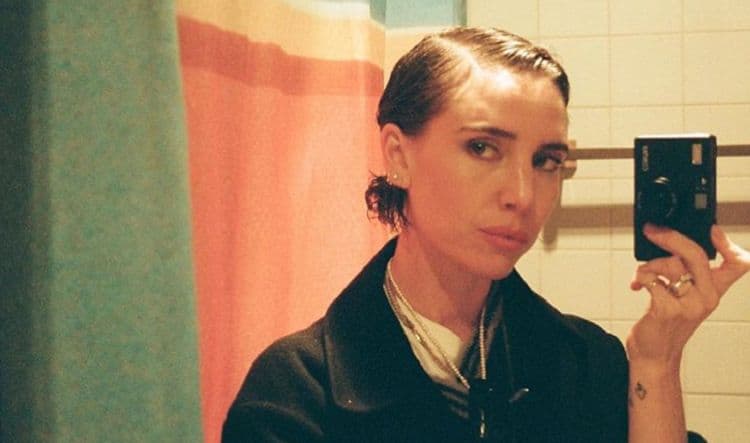 You might not know who Lykke Li is and that's all well and good since there are a lot of celebrities out there and getting to know all of them is kind of a headache even for those us that write about them. But she is someone you might be impressed by if you take the time to listen to her music since she is a noted singer/songwriter. The style of music she performs isn't what you would call for everyone but it is still something that's impressive enough to get her noticed and it has been more than enough to gain her a great deal of fame and fortune. The fact that people aren't known as well as they might like tends to have something to do with competition and exposure that isn't as widespread as some might like but is hard to fault since there are simply so many people out there that want to be stars.
Here are a few things about Lykke you might not have known.
10. She's in her early 30s at this time.
Lykke is still relatively young, which means that there are a lot of years left in which she can continue to build her reputation and possibly become someone that's as well-known as many other artists, if in fact that is her desire. Some folks like to gain the notoriety they want and then hang back while they continue to make the money, which seems preferable at times.
9. Her net worth is around $4 million.
Quite honestly you can't say that she's not famous or capable of making good financial decisions in her life since this kind of a net worth doesn't just spring up overnight. The fact that she's worth this much does speak to how well she's done for herself in her career and does seem to indicate that she knows what she's doing.
8. The following she's amassed on social media is substantial.
She doesn't have the biggest following, but hundreds of thousands of followers is definitely enough to say that someone has a great deal of influence over other people and what they consider to be popular and worthwhile. That being said she's become an individual that others want to pay attention to and, in doing so, she's also become a person that has done well for herself by and for others.
7. She's a very fashionable woman.
No matter how she's seen it would seem that Lykke is always at the top of her fashion game as she looks elegant or simply relaxed in whatever she's in and completely at ease as though nothing in the world matters. That kind of poise is hard to imagine for some folks but it almost seems to come naturally to her at times.
6. Her music tends to lean towards pop quite a bit.
Some folks like pop, others can't stand it, but in truth it's not all bad and it's not all good. It's just another genre that people will gravitate towards if they happen to like the sound and the energy, or will avoid like the plague if they can't stand listening to it for more than a few minutes.
5. She's also been a model for a while.
This is where that poise and confidence definitely comes in handy and it's likely that this is a big part of where it came from since quite honestly models have to be on their game quite often and able to present themselves in an impressive and professional fashion as the modeling industry is one that's highly competitive and not all that forgiving at times.
4. Li has appeared on a few different talk shows in her time.
She has made the rounds when it comes to talk shows and doing her thing now and again as is pretty normal. This is something that a lot of celebrities do to either peddle their career, book, story, whatever, or simply to gain the kind of exposure they need and possibly help out the shows they're on. It's usually a win-win for the host and the guest.
3. She made her acting debut in 2014.
Li has been on the screen before and it's apparent that she's just as comfortable there as she is on stage or on a runway. The level of confidence this woman displays is simply impressive since she can make it work pretty much anywhere.
2. She counts a few very noted bands and artists as her inspiration.
Some of those that she happens to use as her inspiration might have been labeled as pop bands back in the day but nowadays are seen as legends and pioneers that paved the way for folks like Li.
1. Li has been nominated for many awards and has won a fair number of them.
As Jessica Meyer of Celebrity Biography Wiki has pointed out her career has seen her rewarded a time or two since while she has a lot of nominations she has managed to take home a few awards for her work.
She's worth checking out even if it's just simple curiosity.
Tell us what's wrong with this post? How could we improve it? :)
Let us improve this post!