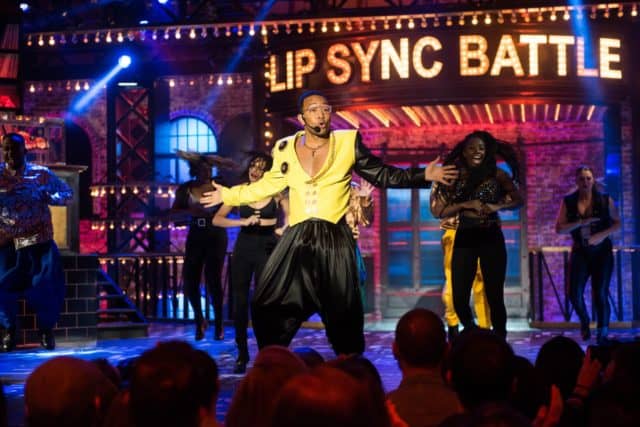 Lip-syncing used to be a dirty concept in the world of music. In fact it used to be a shameful thing to even consider. With the debacle surrounding Milli Vanilli and Ashlee Simpson the mere idea of lip-syncing used to be the very epitome of poor taste. But as of now the show Lip Sync Battle has become one of the most talked about programs on TV. It's attracted so many viewers that entire blogs and websites are devoted to it and keep fans up to date as much as possible and allow the fans to comment as they will on each episode. In short, lip-syncing is no longer considered a bad thing. It's now the one of the trendiest practices to watch.
One obvious draw of the show is that they have an overwhelming abundance of star power. One of their first episodes featured Channing Tatum and Beyonce and that was enough to send the crowd into a frenzy as they performed together. From that point on the show just kept attracting the greatest talent from far and wide that could be brought in to lip sync to various pop culture songs and from other genres designed to be silly and over the top.
The show is extremely prop heavy and for a good reason. There have been shows where men dress up as women and some actors come out adorned with the same getup that the actual musicians wore during the recording of the song. It's hard not to get into the feel of the show when the music hits since most of the actors are so into it that you can see that they're genuinely having fun with the song. It's kind of hard to realize that this entire premise started off as a small bit on the Tonight Show with Jimmy Fallon. His skit obviously didn't have the huge production value and didn't feature costumes and the full scale effect. But it's easy enough to credit him for having started something that has become so increasingly popular.
Right about now you have to think that NBC and ABC, both stations that decided to pass on the show, must be kicking themselves for being so short-sighted. Both stations decided in the beginning that Lip Sync Battle was simply too small and couldn't possibly go anywhere. Maybe there's a reason then that Spike TV has had a positive surge in its numbers over the past year. Oh yeah, it was willing give this show a chance, that's why.
The first episode featured Dwayne Johnson battling against Jimmy Fallon, which seemed appropriate since Fallon introduced the idea, and was hosted by LL Cool J and Chrissy Tiegen, who still host the show to this point. That first episode netted more than 2 million viewers which is impressive by any standard. Spike TV is still hosting this show and should hopefully plan to do so for a while to come. Why quit on a cash cow until it's done being milked?
Save