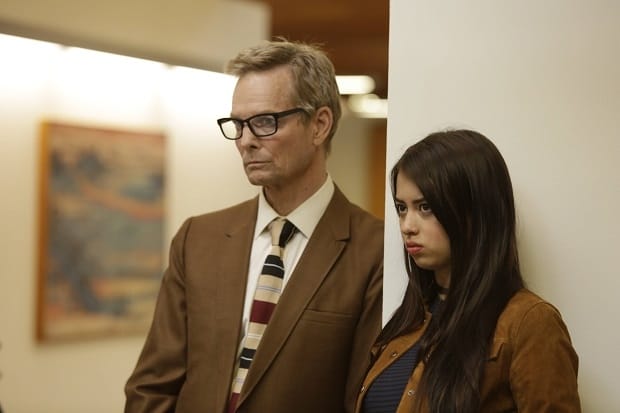 Legion is a collaboration between FX Productions and Marvel Television. For those who are curious, it is not part of the Marvel Cinematic Universe. Instead, it is connected to the X-Men film franchise, which is still being run by 20th Century Fox at the moment. Regardless, this makes sense because Legion is centered around a X-Men character named David Haller, who might be better-known to some as the superhero called Legion.
Background-wise, Haller is connected to the X-Men film franchise through his father, who happens to be Charles Xavier. Given that Xavier is famous for his psychic powers, it should come as no surprise to learn that Haller possesses psychic powers as well. Unfortunately, Haller also struggles with schizophrenia, which is not helped by the fact that one of his father's enemies, the Shadow King, has been lurking in his mind since he was a child.
What Do We Know about Season 2 of Legion?
Season 1 of Legion proved to be successful enough that a Season 2 was announced in March of 2017. Said season is expected to come out in February of 2018, meaning that there hasn't been a lot of information revealed so far. Still, not a lot of information is not the same as no information at all, meaning that there are some things that should prove interesting to people who have been following the series.
For example, some people have been wondering whether the Shadow King will become a more traditional sort of villain in Season 2 of Legion, seeing as how the character has since taken up residence in another psychic named Oliver Bird. However, Dan Stevens who plays Haller has made a statement that "traditional" isn't something that can be said about the series, which combines with another statement from the showrunner Noah Hawley to suggest something interesting. Simply put, Hawley acknowledged that the Shadow King has become a much more external sort of foe for Haller to fight, but has also pointed out that the departure of the Shadow King means that Haller will now be tempted to think that he is a purely good person because everything that went wrong was the Shadow King's fault.
Given that Hawley made use of the word "hubris," this gives rise to a remarkable range of possibilities for internal conflict to exist alongside external conflict. This is particularly true because Hawley has stated that there is much more to Haller's mind than just the Shadow King, though it remains to be seen how much that will be explored in Season 2 rather than in still hypothetical seasons still further into the future.
Besides this, Stevens has commented on the change of locations for the filming of the series as well. For those who are unaware, Season 1 of Legion was filmed in Vancouver, but Season 2 of Legion is being filmed in Los Angeles. As a result, fans of the series can expect a dramatic change of scenery, particularly since Stevens stated that the series will be making use of the change of location for its own narrative.
At this point in time, Season 2 of Legion is still months away. However, more information is bound to come out as its release date approaches, meaning that interested individuals should continue paying attention to entertainment news for the latest information.
Tell us what's wrong with this post? How could we improve it? :)
Let us improve this post!