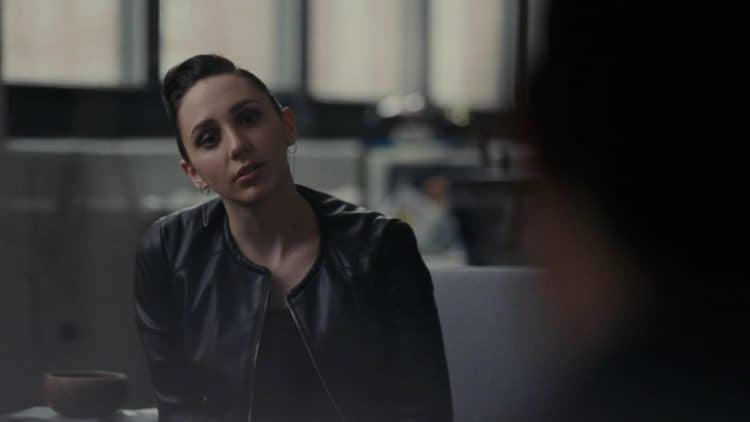 Lauren Patten has been in the entertainment industry for almost as long as she can remember. She began acting in elementary school and it quickly became apparent that she was working with a special set of skills. Over the years, she continued to show the world how talented she was, and she has gone on to have a successful on screen career. Most people will recognize Lauren most from her roles in shows like Blue Bloods and The Good Fight. Lauren's acting abilities have allowed her to play a wide range of characters and she's capable of bringing any story to life in a way that feels authentic. Continue reading to learn 10 things you didn't know about Lauren Patten.
1. She Was Homeschooled
Since Lauren began her career at such an early age, she didn't get to experience some of the elements of a 'normal' childhood. She started being homeschooled when she was in 7th grade. It's unclear whether or not she continued homeschool through high school.
2. She Has Been On Broadway
If you were to only look at Lauren's on screen resume, you may think that she doesn't have a lot of acting experience. What some people don't realize is that she's also had a very successful on screen career that includes being cast in two Broadway productions. Most recently, she played Joanne "Jo" Taylor in Jagged Little Pill.
3. She Is Part Of The LGBT Community
In 2018, Lauren came out as queer and bisexual. She told Refinery 29, "My queerness has always existed in the public sphere of my work. I was read as a lesbian by audience members, casting directors, and colleagues long before I understood my bisexual identity."
4. She Studied Creative Writing
Lauren is a deeply creative person and her desire to create extends far beyond the work she does in the entertainment industry. She attended The New School where she studied creative writing in the Riggio Honors Program. In 2018, she published an essay called Body: Ocean.
5. She Has Done Some Screenwriting
Acting is what Lauren has focused most of her attention on, but she's also getting some behind the scenes experience. In 2014, Lauren made her screenwriting debut with a short film called Still Not Famous. It'll be interesting to see if she decides to do more screenwriting during her career.
6. She Plays The Guitar
Lauren's love of performing doesn't stop with what she's done on screen or in the theater world, she is also a very talented musician who has been singing and playing the guitar for several years. Prior to COVID, she was performing at venues all over New York City.
7. She Loves Going To Museums
New York City is known all over the world for its vibrant culture and it's something that Lauren loves being a part of. When she gets time off from work, enjoys visiting The Metropolitan Museum of Art and the Museum of Modern Art. She also loves to visit local bookstores.
8. She Is Passionate About Social Justice
As a member of the LGBTQ community, Lauren knows what it's like to be marginalized. As a result, she has made it a point to stand up for not only LGBTQ rights, but the rights of other marginalized groups. She is a proud supporter of the Black Lives Matter Movement and the overall fight to end racism.
9. She Is Inspired By Brian Stokes Mitchell
It's always nice to have someone in your industry who you can look up to, and Lauren has found that person in fellow actor, Brian Stokes Mitchell. Lauren told Broadway Direct, "During the COVID-19 crisis, I've been really inspired by Brian Stokes Mitchell. He has devoted so much of his life to The Actors' Fund, which is providing life-saving support and resources to so many members of the theatrical community. Also, he's been singing "The Impossible Dream" outside of his window at 7 PM every night to salute our frontline workers. That man is still connecting and sharing his work and his big heart even during a quarantine."
10. She Has Won Several Awards
Lauren has dedicated countless hours to her craft over the years, and that hard work has gotten her a lot of recognition from peers, critics, and fans. She has won quite a few awards. Most recently, she won a Drama Desk Award in 2020 for Outstanding Featured Actress in a Musical. Her role in Jagged Little Pill may also end up earning her a nomination for a Tony Award and a Grammy. Even being nominated for such prestigious awards is a huge honor.
Tell us what's wrong with this post? How could we improve it? :)
Let us improve this post!