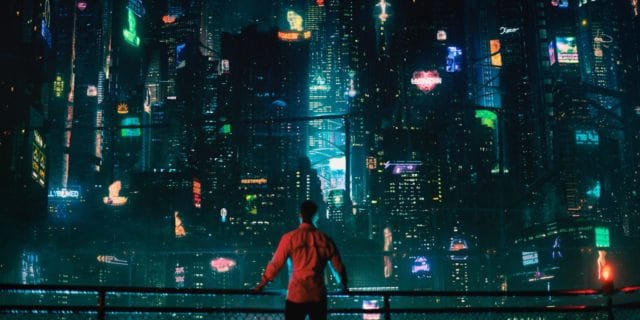 We have come a long way since the days when big screens used to show us silent films. Instead of silent films, we now have futuristic and sci-fi films that bring a new reality to big screens every day. Moreover, you don't have to visit a movie theater anymore to enjoy this technological advances, or even wait for the film crew to come to your town! You can watch everything from the comfort of your home, anytime, and choose what you wish to watch from an endless list of films.
Moreover, services such as Netflix that offer video streaming services have made renting of DVRs a thing of the past. They have made it possible for millions of viewers to instantly stream quality film the moment they are released by licensed film distributors. It's with that in mind that Altered Carbon has left sci-fi fans totally thrilled, and looking forward to the second season. Are they going to get it? Well, with a few spoilers for Season 1, let's find out.
Altered Carbon is a Trilogy
We would have been uncertain whether there would be a season 2 after the first season of Altered Carbon, if weren't based on a trilogy. As it turns out, the film is based on the book "Altered Carbon," which is one of three written by Richard K. Morgan. He published it in 2002, and followed it with Broken Angels in 2003, and lastly he published the book Woken Furies in 2005. We may therefore expect that they will use the available materials in the next two books to create the second and even third season. However, they are not likely to create the series to match the content in the books. Presently, they have already introduced a character who doesn't appear in the first two books.
One Writer Has Claimed He is in the Team Writing Season Two
Netflix is yet to declare when it will release it second season, which according to Joel Kinnaman is to be expected. He said that Netflix's policy is to wait until they fully release a season before discussing about the next one. Now that the first season is fully released, we expect them to share some information about the second season. As we wait for official communication from Netflix, someone has already leaked information about it. Michael R. Perry said shared his bio on twitter where he said that he is presently working on season two of Altered Carbon. He went on to list other previous shows that he has worked on which included The Voices and Paronormal Activity among other shows.
Production May Start On October
According to reports from ProdWeek.com, Netflix will start its production in Vancouver. They said that Netflix has already started to make studio space arrangements as well as ordering scripts for the next season. That's one of the surest signs it has renewed the show, although it isn't keen on making it public.
Joel Kinnman in Season 2
Kinnman who made his appearance in season 1 as Kovacs isn't sure that they will include him in season 2. He thinks that there is a good chance his character will be re-sleeved in the next season. James Purefoy also supported that thought. He said the show might retain all the characters but recast their previous roles in new sleeves.
Fans Look Forward to Season 2
If there is a strong indication there will be a season 2, it's the fans desire to have one. The shows are made for the fans, and if they want more, Netflix will most likely give it to them.
We hope that you are thrilled about the Altered Carbon season 2 as we are, and you may share your comments about it below.
Tell us what's wrong with this post? How could we improve it? :)
Let us improve this post!