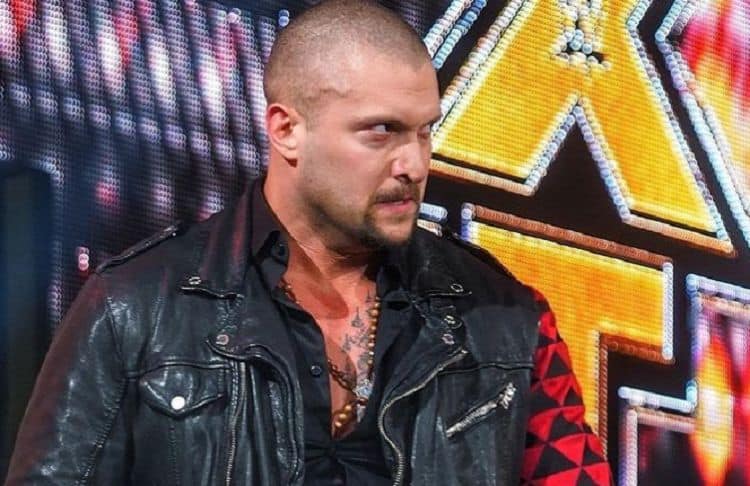 You know him as Karrion Kross the professional wrestler. He's a man with a personality he uses to keep his fans happy, to make sure he's able to entertain the world, and he's signed with the WWE. He's had a few other names to work with in the past, but he's currently working as Karrion Kross. He's lived a very long and interesting life, and we are going to sit back and get to know him a little better than we do know. If you are a fan, you might already know a bit more about him than most, but we still have a few things we have here that you might not already know.
1. His real Name
Karrion Kross is a stage name. He was born as Kevin Kesar. He's used more than a few names over the years to do his work. He's been Kevin Kross. He's ben Killer Kross. He always keeps his name close enough to his own name so far as keeping his own initials, etc.
2. He's From New York
He was born and raised in New York, though he currently calls Las Vegas his home. He was born in New York, New York, and he spent must of his childhood living there. He went to Vegas to live and work, and that's where he bases himself for his job.
3. He's In His 30s
Karrion Kross was born on July 19, 1985. He celebrated his 35th birthday in 2020, and 2021 officially puts him in his mid-to-late 30s rather than his mid-30s. It might seem like an older age for someone in sports, but wrestlers don't see to have a big deal with age the way some other sports players do.
4. He's In a Relationship
He's been in a relationship with another professional wrestler for some time now. Her name is Elizabeth Chihaia – but you probably know her better as Scarlett Boardeaux. She's also been in the business for a logn time, but they are – as far as we know – is unmarried nor are they engaged.
5. He's Suffered Injuries
Being part of a sport like wrestling means you deal with things like injuries. It happens, it's not uncommon, and it's an unfortunate part of the game. However, he's dealing with it. He suffered a separated shoulder injury back in the summer of 2020, but he dealt with it and even announced that he didn't think his injury would keep him out of the game very long.
6. He Enjoys Reading
Reading is an educational tool that opens up a brand-new way of thinking. Reading can be used to further your education. Readers tend to be more creative, they tend to be better spellers, and they tend to love it. They also learn from it, and they can escape using it, and it's just a great way to spend some quality time with yourself. Karrion Kross is a reader, and he even shares his favorite recent reads on his Instagram page from time to time.
7. He's Close to His Family
When you can post a photo of yourself with your grandmother on her 84th birthday both throwing the middle finger in the air, it tells the world you might just be close. We love it, and we think it's so important that people are close to their grandparents. They are the story tellers of the world; the living historians, and often the most educated, brilliant minds alive.
8. He Enjoys Travel
In an Instagram post shared in October 2020, he mentions that trave is a way to walk through life with your eyes open rather than closed. It's a sweet way to look at spending time in a place that is not your home, and everyone should take a moment to better themselves by traveling more often to experience more things.
9. He's Thoughtful
It might be easy for those who don't know him to have some pre-conceived notions about what a pro wrestler might be like, how they might think or live, or what they're all about, and one of those notions might be that they're not overly thoughtful. Perhaps you think wrestlers are all about brute and not brains, but this is not the case for Karrion Kross. He's a man unafraid to share his thoughtful feelings on his social media platforms in the form of a well-captioned post.
10. He's Relatively Private
He does give his fans a glimpse into his life and his personal feelings, but he doesn't do it in a way that allows us to know too many things about what he's doing privately. Work is very obviously important to him, and he makes that clear, but he also knows how to keep what's really important out of the press.