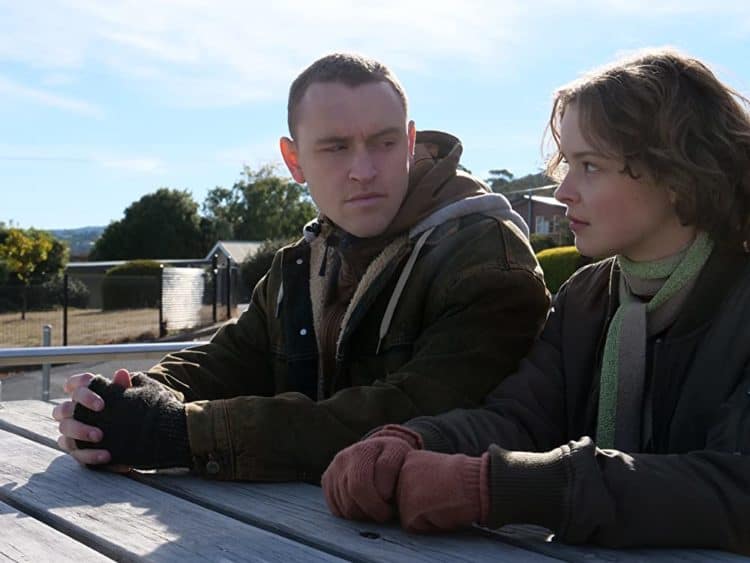 Every once in a while there's an actor who seemingly pops up out of nowhere and takes the world by storm. This year, it looks like Josephine Blazier is going to be that actress. The rising young star has only been acting on screen for a little over a year, but she's already on the brink of becoming an international star. In 2020, she appeared in the Australian series The Gloaming. The show has recently been picked up by Starz and is set to air in the United States. This release could potentially serve as a big break for Josephine and help open the door to future opportunities. Keep reading to learn 10 things you didn't know about Josephine Blazier.
1. She Only Has Two On-Screen Credits
To say that Josephine popped up out of nowhere is somewhat of an understatement. While most people's acting careers are a slow build, hers had been more of a big bang. She made her on-screen debut in 2019 with a role in the movie True History of the Kelly Gang. The Gloaming is her only other acting credit.
2. She Loves To Take Pictures
In addition to being an actress, it looks like Josephine is also an amateur photographer. She has a natural skill for knowing just when to snap a photo. Her Instagram profile is full of gorgeous shots she's taken on various adventures. This may mean that she'll be interested in getting some behind-the-scenes experience at some point in her career.
3. She Enjoys Being Outdoors
Since her acting career has taken off, Josephin probably hasn't had much time to just sit back and chill. When she does get that time, however, she likes to spend it outside. Being out in nature seems to be a way for her to center herself and enjoy some peace and quiet.
4. She Likes Her Privacy
Typically when people get a taste of what it's like to be in the spotlight, they find it hard to resist. Josephine doesn't seem to be having that problem, though. Even though she is becoming more and more popular, she seems to enjoy staying out of the limelight. She hasn't done any interviews or revealed any details about her personal life.
5. She Is Signed To A Talent Agency
The entertainment can be very difficult to navigate, especially for someone who is just getting started. Josephine has decided that she doesn't want to attempt to navigate the business alone. She is currently signed to the London based Independent Talent Group. Working with an agency can help provide access to more opportunities
6. She Likes To Travel
At the moment, there isn't much information out there about Josephine's personal life, but one thing we have been able to gather is that she enjoys traveling. She seems to be the kind of person who is always up for an adventure and she likes to experience visiting new places.
7. She Is A Dog Person
The debate over who makes for a better pet, cats or dogs, is one that will never end. Josephin, however, knows which side she stands on. Her Instagram posts make it very clear that she's a devoted dog person although it's unclear whether she is a pet parent herself.
8. She Is Not Really Into Social Media
Josephine has profiles on Facebook and Instagram, but it doesn't appear that keeping either one of them up to date is at the top of her priority list. With all of the negativity that can come wish social media, especially for those in the entertainment industry, it's easy to see why Josephine would prefer to keep her time online to a minimum.
9. She Had A Tough Time Getting Out Of Character While Filming The Gloaming
When actors play intense roles they often find themselves struggling to get out of character. During an interview with Adelaide Now, Josephine's The Gloaming co-star Emma Booth said, "Josephine (Blazier) who played my daughter, we had so much emotional stuff to do and she would be crying and we'd get to the end and she couldn't stop. She'd hug me and say 'how do you turn this off?' and "I'd go 'darling you're young, you'll learn'."
10. It's Unclear If She's Had Formal Acting Training
Since so little is known about Josephine's personal life at the moment, we weren't able to find any information on whether or not she has attending acting school. We do know that she is originally from Victoria, Australia and she currently lives in Perth. If she did attend acting school it was likely somewhere in Australia.
Tell us what's wrong with this post? How could we improve it? :)
Let us improve this post!