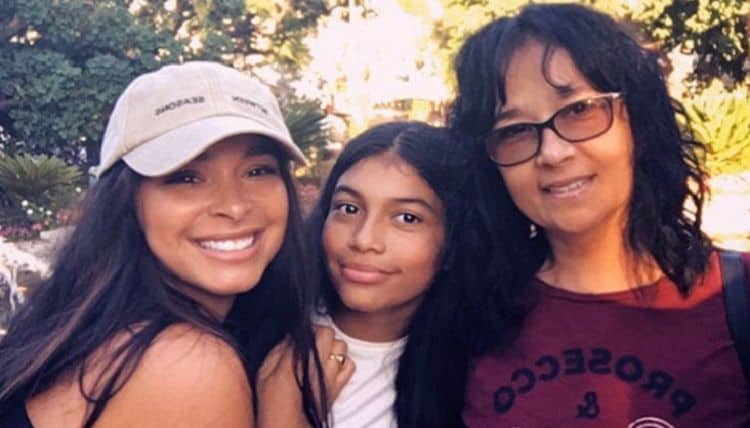 Jessica Caban has had a successful career as a model. Over the years, she's gotten to work with some of the biggest names in the entertainment industry. However, most people know her best from her relationship with pop star, Bruno Mars. The two have been together for almost a decade and they are truly one of the unproblematic celebrity couples we've seen in a long time. While her relationship status has become a big part of her public identity, it's important to know that there's so much more to Jessica than just her relationship status. She really is a star in her own right. Keep reading for 10 things you didn't know about Jessica Caban.
1. She's An Actress
In addition to work her work as a model, Jessica has also had an acting career. In fact, you've probably seen her on your screen before. She made her movie debut in 2010 in the film, Are You Great for Sex?. She's also made several appearances in the show Jane the Virgin.
2. It Was Love At First Sight Between Jessica And Bruno
Not only are Jessica and Bruno unproblematic, they also have a cute 'how we met' story to go along with their equally cute relationship. Apparently, they met at a restaurant in an New York City hotel where Bruno was instantly drawn to Jessica's beauty. Things took off quickly and about a year after meeting, Jessica moved to Los Angeles to live with Bruno.
3. She's Had To Deal With A Lot Of Haters
Living life in the spotlight means that thousands of people you've never met are going to have something to say about everything you do. This is something Jessica has had to deal with over the years. She has plenty of haters comment on her and her relationship with Mars. On person even said, "Once her 15 minutes of fame for being Bruno's girlfriend is over she will be going back to being a no name "model"." However, despite the negative comments she's received, Jessica has been a class act.
4. Family Is Everything To Her
Some people who are part of the entertainment industry have trouble staying grounded. Once they reach a certain level of success, they start to disconnect from people who were there with them from the beginning. However, Jessica definitely isn't that type of person. Family is important to her and she maintains a close relationship with her loved ones even though she now lives on the other side of the country.
5. She's Very Private
Lots of people who read this may not have even know that Bruno Mars has had a girlfriend for almost 10 years. That's because he is a very private person and has been that way throughout his career. Jessica is equally as private and doesn't share many details about her personal life.
6. She Loves Fashion
As a model, Jessica has to deal with fashion for her job, but it's also something she really enjoys in her personal life. She has a great sense of style and loves putting together and wearing outfits that express who she is as a person. Even when she isn't working, she always looks ready to strut down the runway.
7. She's A Native New Yorker
All of my east coast people out there will be pleased to know that Jessica Caban one of us. Jessica is Puerto Rican and was born and raised in Spanish Harlem. She lived most of her life in New York before relocating to Los Angeles after her relationship with Bruno Mars.
8. She Enjoys Being In The Sun
Nothing compares to the feeling of getting outside and enjoying some fresh air. This is a feeling that Jessica takes advantage of every chance she gets. She loves spending time out by the water and you can usually catch her enjoying a day off by soaking up some sun.
9. She's Almost 40
This may be a hard one to believe, but Jessica Caban is almost 40-years-old. She was born in June 1982 and will be turning 38 this year. Of course genetics play a role in how quickly someone ages, but it's also very clear that Jessica has been taking great care of herself.
10. She's Worked With Jennifer Lopez
There are lots of people who question Jessica's history in the industry, but make no mistake, she's got a great track record. She was discovered by Jennifer Lopez in a nationwide model search for J.Lo's clothing line. Although Jessica didn't win the competition, the exposure helped jumpstart her career.
Tell us what's wrong with this post? How could we improve it? :)
Let us improve this post!