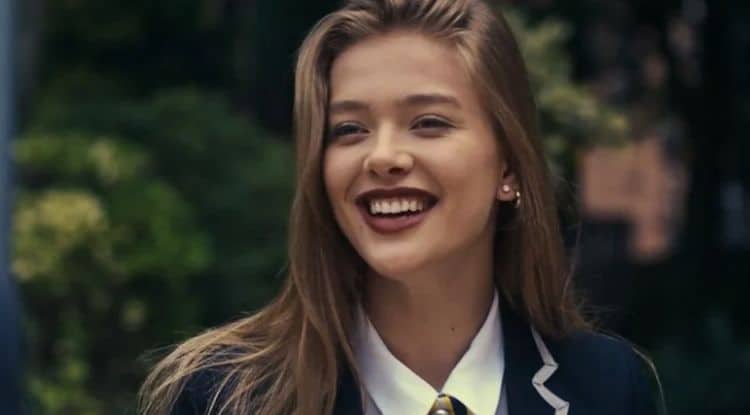 Jessica Alexander's career is just getting started and she's already working on leaving her mark. In just a few short years, she has gone from a relatively unknown up and comer to an actress on her way to stardom. At the moment, she is best-known for her role in the Netflix series Get Even, but there's an even bigger opportunity on the horizon for her. It was recently announced that Jessica will have a role in the upcoming live action remake of The Little Mermaid. The film will likely be a big break opportunity for Jessica and it will almost turn her into an international star. Continue reading for 10 things you didn't know about Jessica Alexander.
1. She's From England
Jessica was born and raised in England and it appears that she still lives there. While many people would probably assume that a move to the United States would be the next thing on her radar to help grow wher career, but she hasn't discussed any plans to move to America.
2. She's Also A Model
Jessica's stunning face is easily the first thing that most people notice about her, and it goes without saying that the camera loves her. On top of the work she's done as an actress, Jessica has also done lots of professional. modeling. She is currently signed to an agency.
3. She's Bisexual
Jessica is a proud member of the LGBTQ community and she identifies as bisexual. She has made it a point to use her platform to help raise awareness about issues that pertain to LGBTQ people. In an Instagram post in the summer of 2020, Jessica encouraged her followers to donate money to an organization that works with LGBTQ people.
4. She Can Somewhat Relate To Her Character In Get Even
In Get Even, Jessica plays a high school student named Olivia. On the surface, Olivia is pretty, popular, and somewhat of a mean girl. Underneath it all, she's much more than that. During an interview with The BBC, Jessica said, "When I was about 16 or around a similar age to Olivia, I was definitely very similar to her. I didn't really know who I was or what I wanted to do, I was kind of just doing the things that other people were doing because I thought that's what was going to be cool or acceptable."
5. She Loves Art
Not only does Jessica make art for a living, but she also spends most of her free time appreciating it. She is a huge fan of the visual arts and she appreciates a wide variety of styles and pieces. On occasion, she even shares images of some of the art work she admires.
6. She Isn't Afraid To Speak Her Mind
She may only be in her early 20s, but Jessica already has a very strong sense of who she is. Jessica stands firm in her believes and she isn't afraid to let the world know. In addition to LGBTQ rights, she supports other causes such as anti-racism and the fight to take better care of the environment. She has consistently used her platform as a tool to amplify her voice.
7. She Enjoys Traveling
In just 21-years of life, Jessica has already gotten the chance to see more parts of the world than many people can ever imagine. She has gotten the chance to travel far and frequently. Some of the places she's gone include Indonesia, France, and the United States.
8. She's All About Family
No matter what you want to accomplish in life, it's always a little easier when you have people who support you. Jessica is very lucky to have that support within her family. In a heart felt Instagram post about her mom, Jessica said "my mum is one of the strongest most intelligent inspiring women ever."
9. She Likes Her Privacy
Just because Jessica makes a living by being in front of the camera doesn't mean that she constantly wants cameras in her face. By the looks of things so far, she is a pretty private person. She hasn't done many interviews and her social media presence is mostly work related. This could all change, however, with the release of The Little Mermaid Jessica's number of followers will probably jump exponentially.
10. She Likes Giving Back Others
Jessica doesn't just like to talk about what she wants to do, she also likes to do it. In her Instagram bio, she has a link to a website called Choose Love which is an organization dedicated to helping refugees and other displaced people. It's unclear whether or not Jessica is affiliated with the organization, or if she's just a bullet.
Tell us what's wrong with this post? How could we improve it? :)
Let us improve this post!