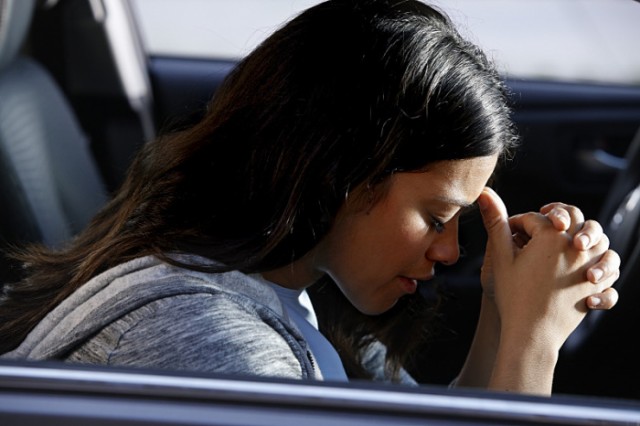 It has been a long summer without our beloved Jane the Virgin. I even feel ashamed that I underestimated how much I missed Jane Villanueva and the telenovela madness that consumes her life.
First, a quick recap of last season; I can't do nearly as fantastic job at this as the narrator, but I'll give it my best shot. Jane was your average waitress; she was finishing school and had a fabulous boyfriend named Michael. Jane was also a virgin. Rafael was a reformed millionaire playboy in an unhappy marriage who was left unable to have children after surviving cancer. Jane was accidentally artificially inseminated with Rafael's sperm by Rafael's sister Luisa. Then some CRAZY stuff happened! Jane discovered her long-lost father was telenovela superstar Rogelio de la Vega, Rafael broke up with his wife Petra, Jane broke up with Michael after she fell in love with Rafael, who started to fall in love with her too. Then Jane and Rafael's whirlwind romance had to be tested by their exes, Rafael's drug-dealing stepmother killing his father, and Jane and Rafael's own insecurities. Then Jane went into labor, Rafael's ex-wife Petra stole his last sperm sample, Jane's parents got drunk and got married in Vegas, and Jane's baby boy Mateo was kidnapped by criminal mastermind Rose/Sin Rostro. Deep Breath In…Got all that? Let's move on.
Jane and Rafael are blissfully looking at baby photos when they are informed that their son is gone. Rose calls Michael and offers a trade: Mateo for a dragonfly brooch that contains a record of all of her illegal activities. Michael agrees to Rose's terms, and Rafael and a very weak Jane tag along in the search for their son. An insane swim for Rafael and Michael and a lot of waddling for Jane later, traitor Nadine hands over Mateo on Rose's behalf. Once Mateo is given a clean bill of health, Jane goes into typical new mother overprotective mode. Not every new mother has her child kidnapped minutes after his birth, though, so it takes some doing to get her to sleep. However, sleep is not in the cards for the Villanuevas once their house is bombarded with people.
Evidently when Rogelio tweeted to his followers about Mateo's kidnapping, and Jane became an overnight sensation. It's a good thing that Rogelio knows a thing or two about evading paparazzi, and Jane has her own personal police escort on standby. Jane tries her best to keep things in perspective and be strong, but she begins having trouble nursing her son. (Sidebar here: If you are about to have a child, I warn you that this is a very real initial struggle for many new mothers and needs to be handled with love and a gentle hand.) It all becomes too much for Jane, who finally admits she thinks it was her lack of maternal instinct that allowed Mateo to be kidnapped. Xiomara reassures her that is completely untrue, and the troops rally to help Jane with Mateo.
The troops in this case are Rafael and Rogelio, who are both feeling left out and out of their element in being able to help with Mateo. Amazingly, Michael helps both of them with their issues. I am a proud #TeamRafael fan, but I know that this episode was made for #TeamMichael fans, no matter how good a shirtless Rafael looks with a baby on his chest.
Elsewhere Petra, who I guess is now to be the potential other mother of Rafael's child, has to deal with hotel business and secretly keeping Rafael's sperm. Petra spends the entire episode debating what to do with her ex's sample while being flooded with memories of when she and Rafael were expecting a little boy of their own. A misguided Luisa, trying to make up for blowing an important banking deal on Rafael's behalf, lets Petra think she still has a chance. So armed with a turkey baster, Petra inseminates herself. She's delusional to think she's that lucky, since Rafael's assistant knows exactly what Petra has been up to.
Oh yeah, there's also that small matter of Xiomara and Rogelio's drunken Vegas wedding. I suppose we'll see the fallout from that next week. Hey, there's only so much telenovela juiciness that can be packed into one episode!
Did you fall in love with Jane the Virgin all over again?
[Photo via The CW]