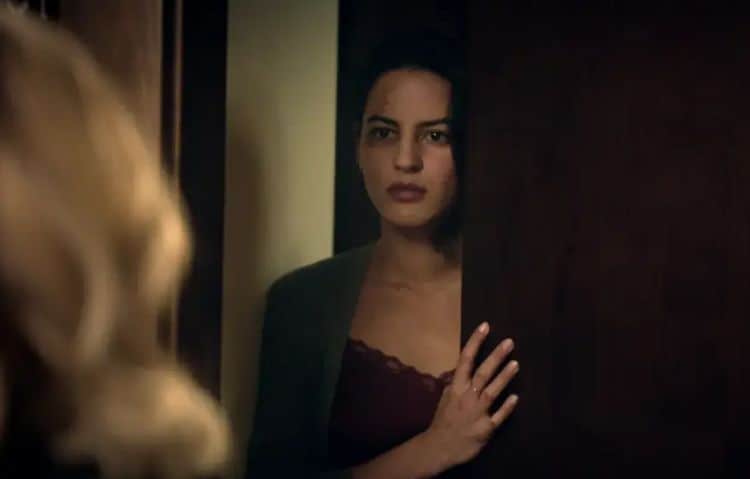 Jana Perez is more than just a pretty face. She's a talented actress who is causing a lot of stir in the industry thanks to her immense talent and her ability to turn her characters into sheer magic. She's been getting a lot of attention in the past few years, and it's all for good reason. She's a superstar, and her fan base continues to grow with every single project she takes on. She's gotten a lot of attention, and her fans want to know more about her. We have everything you need to know right here.
1. She's From Spain
Jana Perez was born in Barcelona, Spain. Her date of birth is 1986, though the internet has various dates of birth for her that year. Some sites say her date of birth is in March, and others say September. The only thing the internet can agree on is that her birth year is 1986. This puts her having just celebrated her 35th birthday in 2021. She looks amazing, and she's aging with elegance and grace. Perhaps it's her Spanish heritage, or perhaps she simply takes care of herself.
2. She Has an Impressive Following
There's one thing that's very obvious about Perez, and it's that she has a huge following on social media. Her Instagram page alone has more than 49k followers, which is a lot for someone who hasn't been in the business for very long. People love her, and they want to know as much about her as possible.
3. She's Close to Her Family
Perez is a woman who might not post on social media all that often, but she is a woman who appreciates her family. She often posts about them, and she is clearly very close to them. It seems she spends a lot of time with them, and nothing makes a person's life happier than a family they love.
4. She Loves Life
So many people go through life just making it a day at a time. They focus on the negatives, they don't see things for what they really are, and they find a negative in every situation. Jana Perez is not one of those women. She loves life, and it clearly loves her right back. She enjoys every moment to the fullest, and she embraces everything she does, everything she goes through, and everything she manifests in her own life.
5. She's a Model
According to various sites online, Jana Perez got her start in the industry as a model. She worked for campaigns for companies such as Bodyshop and even Haagen-Daaz. She has a good reputation in the modeling industry, and she's obviously lovely enough to do well in the industry.
6. She's Very Private
Jana Perez does not share a lot about her personal life with the world. She's very private about it, but she does leave everyone wanting more. No matter how famous she becomes, she's always one step ahead of the press keeping her life to herself. It's important when you're famous and in the public eye to have something that's yours alone, and she takes that very seriously. You won't find her going out of her way to be photographed, nor will you find her sharing any private details of her life.
7. She's Unmarried
As far as we can tell, Jana Perez is single. She doesn't appear to have a husband anywhere in her life, but she might be dating. She does post photos of herself with male friends on her social media accounts, but she doesn't caption them with anything that leads us to believe she's romantically involved with them. For all intents and purposes, we believe she is single.
8. She's Worked with Famous Names
Jana Perez has had the honor of working alongside some of the most famous people in the business. She's worked with the likes of Cate Blanchett and Lily James in "Cinderella," and she's also worked on many other projects. She's very well known for her role in the movie "Holmes & Watson," in which she played Lestrade's wife.
9. She's a Dancer
She was only seven when she began showing her parents a keen interest in dancing. She was given a chance to take lessons in both ballet and flamenco. She's also a commercial star, and she's made a name for herself working with television commercial brands. She initially started her modeling career in Barcelona, which is where she grew up before moving to London.
10. She Loves a Challenge
In her own life, she's a big fan of challenges. She prides herself on taking care to challenge herself every step of the way. If a project is something that will take her into a new realm, she's all over it. She knows this is the best way for her to grow and to create her own craft.
Tell us what's wrong with this post? How could we improve it? :)
Let us improve this post!