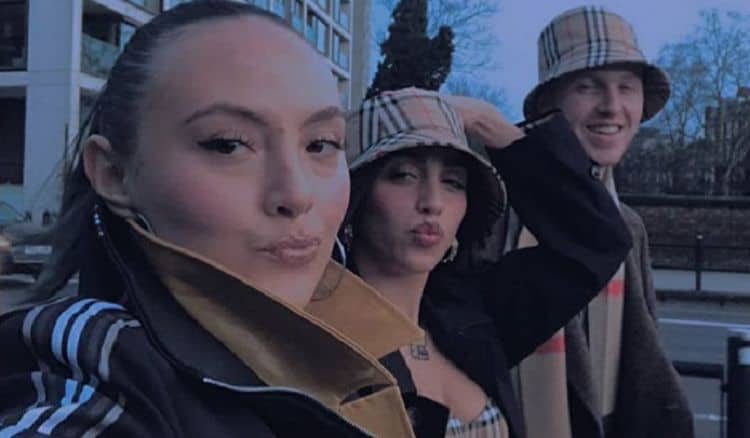 Lourdes Leon is the daughter of Madonna and Carlos Leon. Recently, her name has popped up in entertainment media because of her involvement with the fashion industry, though her famous parentage presumably played a role in that regard as well. Here are 10 things that you may or may not have known about Lourdes Leon:
1. Lourdes Is a Basque Name
Lourdes is a Basque name that translates to something along the lines of "craggy slope." Supposedly, the name became popular when St. Bernadette started seeing visions of the Virgin Mary at a Southwestern French town bearing said name. As for why a French town would have a Basque name, well, suffice to say that Franze has a significant Basque population as well.
2. Leon Means Lion
Leon comes from the Greek for "lion." It is interesting to note that it is used in a semi-interchangeable manner with Leo, which means the same thing but comes from Latin rather than Greek. Regardless, Leon is a name that has proven to be very popular over the course of centuries, as shown by the remarkable number of names derived from it.
3. Her Mother Is Madonna
Madonna is one of those entertainers who are so famous that their names overshadow everything else about them. As a result, it can be pretty easy to miss out on the fact that Leon is Madonna's daughter, partly because not a lot of people remember Madonna's family name offhand and partly because Leon comes from the paternal side of the family.
4. Her Father Is Carlos Leon
Leon's father is Carlos Leon, who was a fitness trainer at the time but has since managed to make a successful transition to acting. With that said, said relationship wasn't particularly long-lasting, though it seems to have ended on an amicable note because Madonna outright stated that they were returning to being "best friends" at the time of the breakup in 1997.
5. Fulfilled One of Madonna's Personal Goals
The birth of Leon fulfilled one of Madonna's personal goals. This is because having a child was something that was near and dear to Madonna's heart, though it didn't happen until she was 38 years old.
6. Coincided with Another of Madonna's Triumphs
Speaking of which, 1996 was a good year for Madonna because it saw her triumphing not once but twice. The birth of Leon was one of these two triumphs. Meanwhile, the other triumph was Madonna's success on the screen, which happened because of her titular role in the musical Evita. Madonna's preparations for her role were strenuous, both because of her pregnancy and because of the emotional effort needed to get things right. However, her preparations paid off in the end because Evita proved to be a success, which also had the effect of contributing to another image change on Madonna's part.
7. Involved in Fashion
Leon is involved in the fashion industry. For example, she appeared in Madonna's Material Girl campaigns for Macy's when she was younger. Likewise, she has participated in New York Fashion Week as well as various other events of note in the fashion industry.
8. Used to Go to La Guardia High School of Music & Art and Performing Arts
There was a time when Leon went to the La Guardia High School of Music & Art and Performing Arts. Like its name suggests, it is a high school in Manhattan that specializes in teaching the visual arts as well as the performing arts, which is why it is home to numerous students who are fascinated by those particular fields.
9. Seems to Be Close to Her Siblings
In total, Madonna has six children. Since Leon fulfilled one of Madonna's personal goals, it should come as no surprise to learn that she is the oldest of the six. If what the family shares on social media accounts are any indication, it seems that Leon is pretty close with her younger siblings, which is always heartwarming.
10. Reputedly a Healthy Eater
According to her father, Leon is a healthy eater in spite of her young age. Still, considering how easy it is for people to fall into bad eating habits before struggling to get out of them, this is probably a wise decision on her part. After all, patterns are habit-forming, which can be either potentially beneficial or potentially harmful depending on the patterns that are reinforcing themselves, meaning that it tends to be a good idea to develop sound practices sooner rather than later.