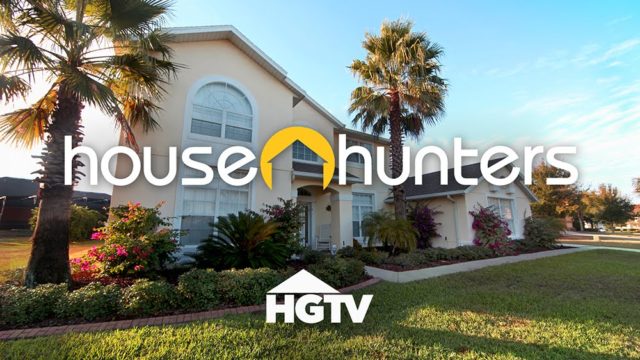 House Hunters has consistently positioned itself among the most well performing reality shows on TV. Everyone who has a pulse knows that there is no shortage of reality shows on TV. Every network is cashing in on the reality craze, and HGTV is no different. One of the things that makes the whole reality show thing work is properly casting the show. Finding the right cast is immensely important, and it is no different on House Hunters.
Like all other reality shows, there are people who would love to get on the show, but if you are one of those people, there are a few inside tips you will want to check out in order to improve your chances.
Make an Interesting Presentation
If you are persistent enough to find yourself in front of the casting director or one of their staff, you will need to be able to present yourself and your family in a very interesting way. There has to some type of angles that will make the audience want to tune in to check out your home-finding experience. Interesting does not necessarily equate to conflict, it could simply be the uniqueness associated with what you are looking for. It could be the size of your family, or any of a number of things, but there must be something that people who watch the show will want to see.
Take Action
Look, the chance of the show's casting staff contacting you out of the blue, is pretty much nil. If you want a real change you are going to have to be proactive in the pursuit of your goal to be on the show. The first thing you will need to do is the show's website and fill out a buyers' application. While the application is succinct, you will have to provide all of the pertinent information, such as your full name, current address, phone number and email address. The application also requires that you upload a picture of you and your family. The information you provide in the additional, optional fields, the more your chance to be contacted will increase. Again, you are attempting to convince them that you and your family are interesting enough to drive traffic to the show.
Expand Your Scope
By applying to Special Programs Within the House Hunters Franchise, such as House Hunters International, you will increase your chance of catching the attention of the casting staff. Obviously, if you are not willing to relocate outside of the country, this would not be a good idea. But, if you are interested in making an international move, then applying for this part of the franchise can get you one step closer.
Pitch an Idea To the Show
If you happen to have an idea for a House Hunters show that has not yet been revealed on one of the episodes, you can pitch the idea to the show as a new episode idea. You can pitch the idea by visiting the www.pietown.tv/pitch-us-submission-form. As with the application, you will need to upload a photo of you and your family.