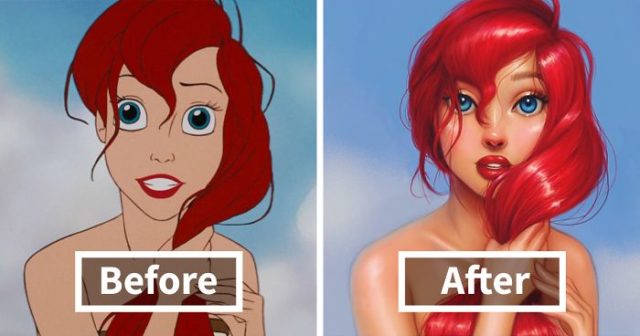 If you're a big fan of Disney Princesses getting reimagined as other characters you might already know who Isabelle Staub is. If not, no worries, you'll be more familiar with her work in a minute. As it turns out Isabelle was actually in a writer's block for a moment in her career. When she drew this "more realistic" pictures of Disney Princesses it helped her get out of a funk. Here's what Isabella had to say about it:
"I've always loved Disney since I was a child, so I decided to paint the princesses in my own art style for fun," Isabelle told DesignTaxi. And she really got into it, spending from 8 to 12 hours recreate each image. Almost the whole process is done in the Corel Painter, with only a few last touches done with Photoshop. I'm definitely ready to start a new series! Someone requested villains, which I think would be really cool. But I might give the whole Disney theme a rest for a while."
In any event, her work is impressive and you can check it out below.
Jasmine, Aladdin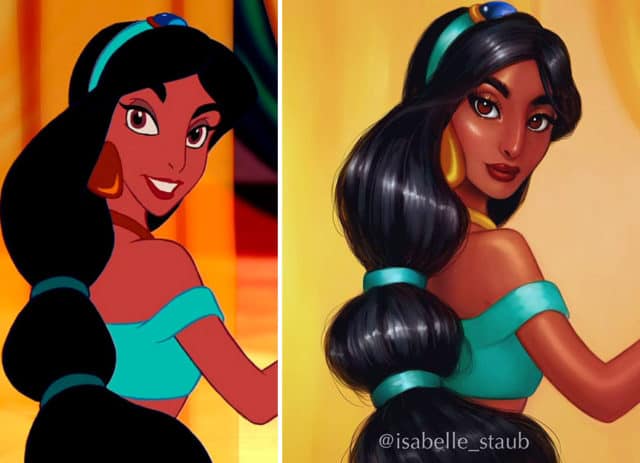 Pocahontas, Pocahontas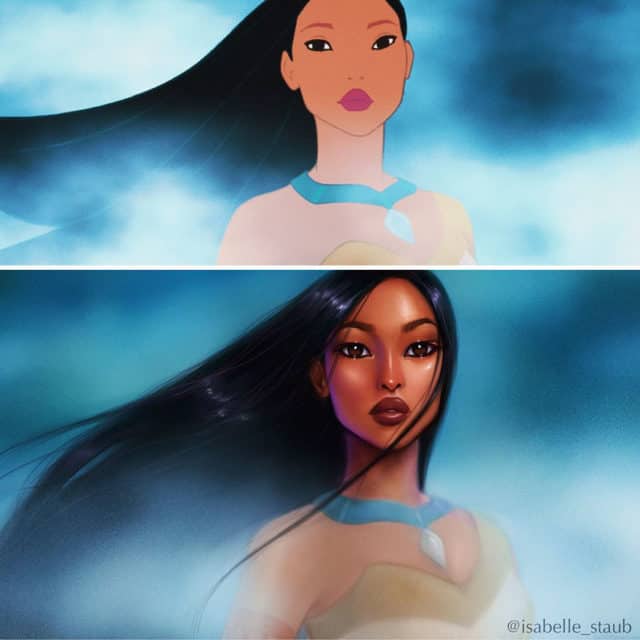 Tiana, The Princess And The Frog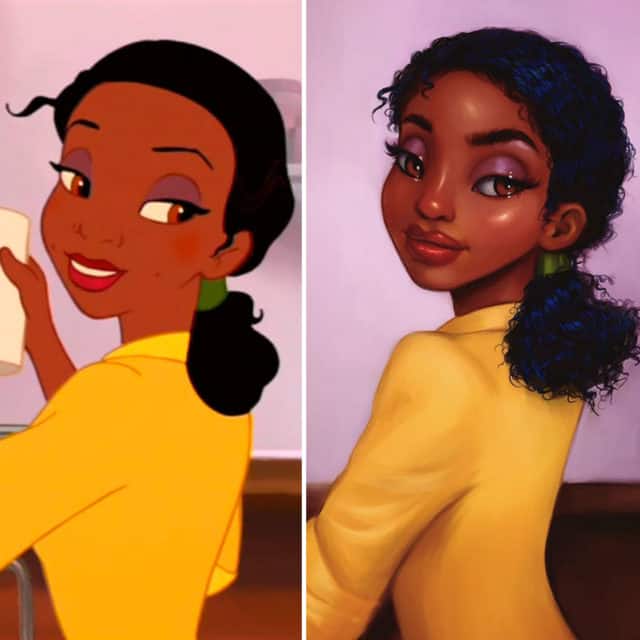 Esmeralda, The Hunchback Of Notre-dame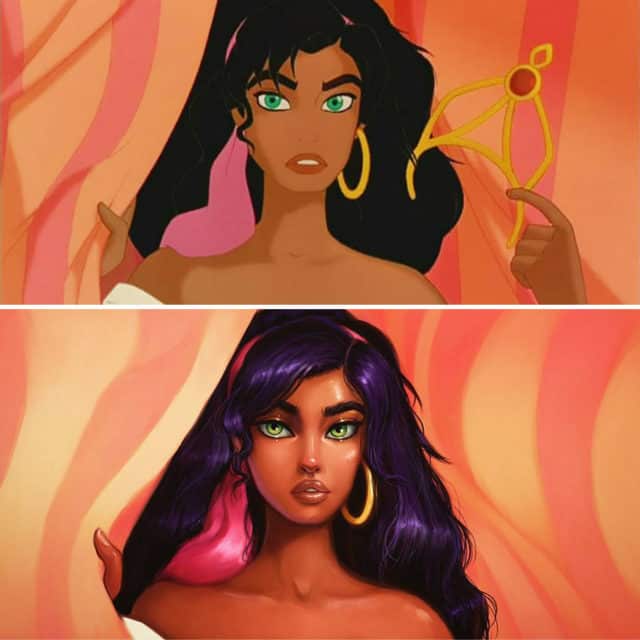 Aurora, Sleeping Beauty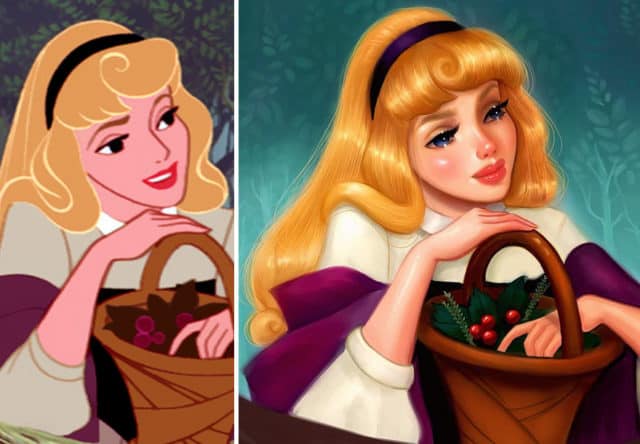 Belle, Beauty And The Beast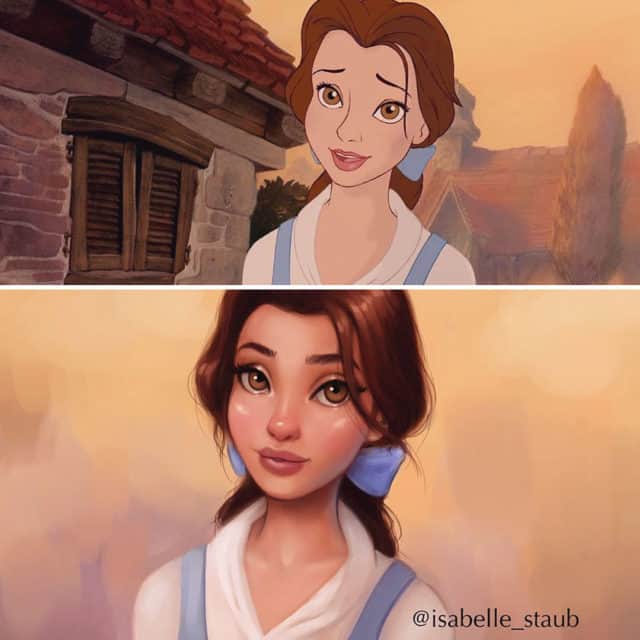 Ariel, The Little Mermaid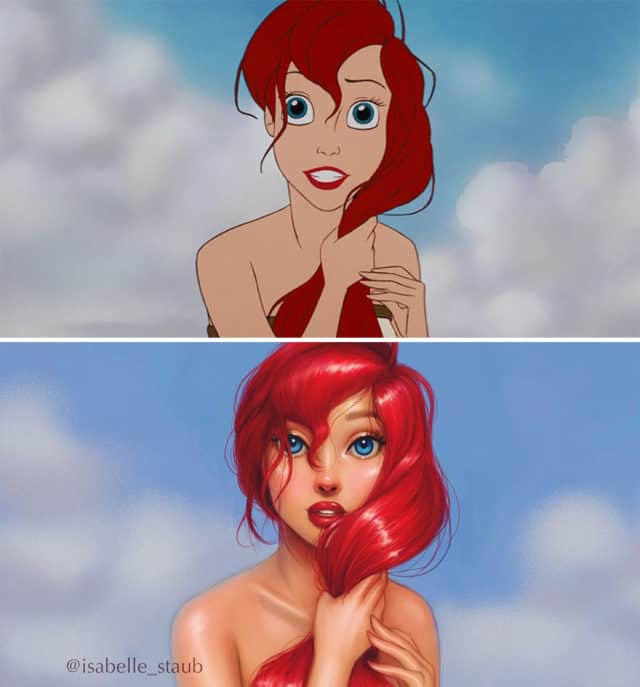 More info: Isabelle Staub | Etsy | Instagram