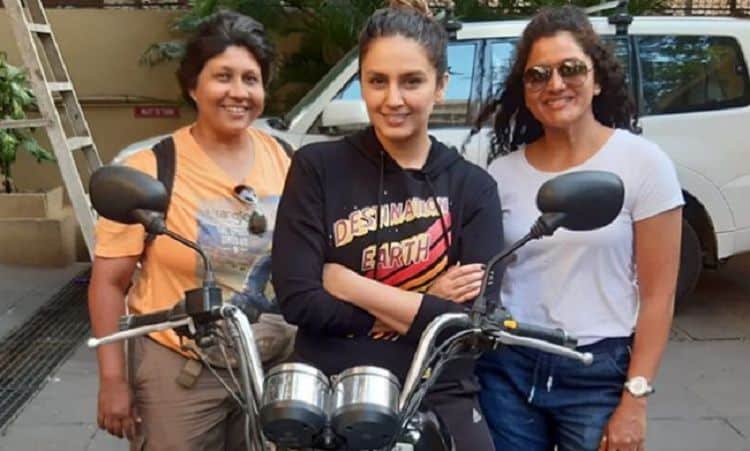 Huma Qureshi is an Indian actress that does have her fair share of credits and has been around just long enough to claim that she's got a few years under her belt and is skilled enough to warrant being called one of the best in her field. If you haven't heard of her yet then you might want to get out and take a look since she's an up and coming actress who's still fairly young and has a lot of potential left in her career. At this point it's hard to note everyone since there are a great many actors out there that are trying to make a name for themselves, but taking the time to just slow down and even stop now and again to try and figure out who's who and what they've done to be counted as special is kind of interesting since you can find a lot of people that have gone without being noticed in a big way and probably should gain a little more attention.
Here are a few things about Huma that you might not have known.
10. She had to outperform 700 other actresses for her debut role.
The downside of this is that she ended up not being a part of the project she'd auditioned for in the first place since there were simply too many delays and she had to go work on other projects. She has no regrets about it as she did manage to find other opportunities.
9. Huma is not the type to sit and pine over lost opportunities.
This is an admirable trait since those that do worry over opportunities they didn't get to enjoy or experience often miss what's coming next and what could possibly be a much better chance for them to gain the notice they really want.
8. She's been nominated for many awards and won several.
Thus far in her career it's been seen that she is able to gain the kind of attention and acclaim that is important to many actors if they want to keep advancing in their craft. She has a lot more nominations than wins, but given that she's still got a long career to go through if she wants it then there's still a good deal of time to win a few more.
7. Her resume isn't all that long but she's been impressing the right people.
She's been getting noticed since 2012 and so far she's amassed a great enough filmography to be impressive enough to those that might want to take a look. It's not so extensive that a person's eyes might widen but it's enough to think that she's been there and done that and knows what she's doing in many instances.
6. She's currently in her early 30s.
Like I said above, she's still young enough that a career should be able to continue unfolding in front of her at a very decent pace if she wants it that way. She has the talent and the ability to light up the screen when she wants and as far as opportunities go it sounds as though she's been given plenty and that she's still a worthy prospect for just about any studio to take on if she wants it.
5. There are a couple of controversies that she's been involved in.
According to Surahbi Verma of Top Yaps Huma has actually had to deal with body-shaming in the past since she's been an advocate for how women should look and that curves are not a big deal. This could have gotten her in a spot of trouble but thankfully it blew over eventually.
4. Her net worth is around $3 million.
Given all she's done so far in her career this isn't hard to believe since she's come from being almost a nobody to being one of the most popular actresses in her field. It would be great to see her make it into the US market and do just as well.
3. She admits to being kind of a geek in her college days.
It's not a big deal for a lot of people to admit this but some fans are actually taken aback when they hear it, especially when looking at folks like Huma when they're all done up in their finery and look absolutely fantastic. But the truth is that deep down a lot of us have that person we don't show to a lot of people while we wear a different face for the world at large.
2. To this day she is a non-smoker.
This is something that is almost controversial among celebrities at times since many of them advocate good health and keeping themselves in good shape as per their contracts. But not smoking for so long is a definite health benefit.
1. She's been a theater artist and a model.
Just so people know, she didn't start out making the big bucks and getting the big roles. She had to work up to it.
It would be interesting to see her make it big in the US mainstream.
Tell us what's wrong with this post? How could we improve it? :)
Let us improve this post!