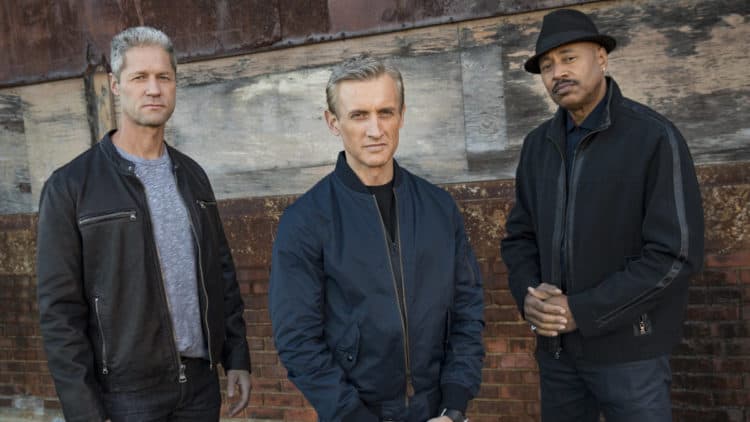 Live PD might be the most popular show you've never heard of. The show, which follows police officers on the job, was an unexpected hit for A&E. With the rise of exclusive content on streaming services, it's become increasingly rare to see successful cable shows. As such, many cable networks are turning away from scripted content to make new, inventive programming. A&E is no exception. The network was facing ratings trouble ever since the end of one of their most popular shows, Duck Dynasty. They turned to scripted programming instead, only to cancel those shows as well. Live PD was an experiment in a different type of programming. The show provides a blend of reality television and true crime that has proven successful with cable audiences.
What is Live PD?
The main attraction for Live PD is in the name. The show features live video of police as they enforce the law in their cities. There are twelve different police departments from across the country that participate. In this way, the show keeps things fresh and provides a true cross section of America. It offers a view of police work that includes diverse settings and people, as opposed to just one city. But the show doesn't end there. As they show the footage, the program has hosts who provide commentary and analysis. There are even episodes that include an interview with the police officer being featured that week.
The showrunners also encourage a lot of audience engagement. They like when the audience comments and recaps on their social media. Apart from the added promotion, it's a great way to make the experience even more immersive. Not only can you see the policing as it happens, you can discuss it in real time with other viewers. With all these elements combined, Live PD offers a different type of true crime show. Most true crime shows unpack violent crimes step-by-step, featuring plenty of interviews and recreations. While the format is captivating, it's far removed from the actual action. Live PD changes that by giving the audience a more intimate experience. Audiences are there with the cops as they face the difficulties of their job. They're also invited to give their opinions and analysis of real world incidents, along with experts and the officers themselves.
The Rise of Streaming Services
What's significant about Live PD is that it draws television audiences at a time when that's increasingly difficult to do. With so many different streaming services available, most people aren't watching traditional television anymore. Streaming services have the upper hand because of their business model. Audience's pay them directly, so there's no need to rely on ratings and advertisements. This allows them infinite freedom with their programming, and they tend to make good use of that. Hulu and Netflix have proven just how lucrative it can be to have the next hit show. In the age of prestige television, people are willing to pay for quality programming.
And even if a project flops, they can fall back on their library of high demand shows and movies. So long as they have rights to popular content from the past, people will continue to subscribe. It's so popular that even major networks are creating their own streaming services. CBS recently launched CBS All Access, which streams all past CBS shows, as well as exclusive content. And since streaming is such a competitive market, prices are staying low and benefits are going up. Many services include offline access, no commercials, or access to live television. In many ways, it's making traditional cable services obsolete.
For smaller networks like A&E, that's a huge problem. Without their own on-demand or subscription services, they rely totally on ratings to generate their revenue. On any given night, they're competing with much larger networks over whatever remains of the traditional television audience. But rather than despairing, A&E has proven that there's some benefit to embracing the current television landscape. They're no longer chasing audiences that would rather be streaming. Instead, they've looked back on what's always been popular: raw, exciting programming.
Standing Out from the Crowd
In an effort to stand out, A&E has dropped many of their attempts at prestige television. They've moved away from scripted shows, like Longmire and Bates Motel, towards more of a reality TV format. New programs on the show lean heavily towards the true crime genre, with plenty of reality and documentary style shows. One such show, 60 Days In, covers prison life and prison reform. There's also the perennial favorite, The First 48, which follows those first two critical days in an investigation. But Live PD is the strongest hit in their new line up.
The show has even spawned other popular programs for the network. Spin-offs include Live Rescue and Live PD: Wanted. There's also the most recent addition, Court Cam, which follows the courtroom drama that occurs after arrest. Through this, they've managed to appeal to their main audience, which is to say, people who prefer cable. Their demographic tends to run older, but its members are no less willing to follow captivating television.
The Future of A&E
Throughout the history of A&E, they've produced plenty of iconic true crime, reality, and documentary series. Unfortunately, the landscape of cable television has changed. Audiences are fewer, and they're not drawn to the same types of shows that they used to be. A&E originally responded to this change by shifting to high-quality, scripted content. However, they were quick to realize that competing in the prestige television market wasn't for them.
The network premiered Live PD as an alternative. The show brings together elements of true crime, reality television, and social media to create an immersive viewing experience. The show is undoubtedly successful. It's has the highest ratings of any other show for it's time slot, and it's spawned multiple spin-offs. For now, it seems that A&E has landed on something that will give them staying power in a difficult market. By returning to their roots, A&E has established a new path for the network's future.