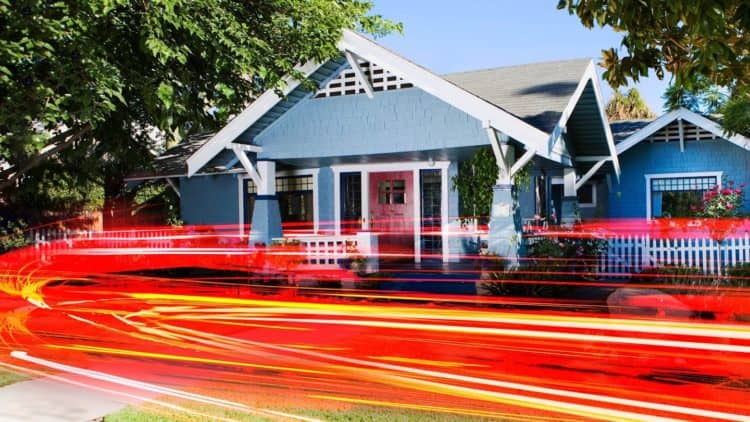 Buying a home is probably the biggest purchase most people will make. As a result, people tend to take their time so they can ensure they find a home that meets all of their needs. HGTV's series House in a Hurry sets out to document what happens when people don't have the time to take their time. The series will feature people who need to purchase homes in a small window of time. Not only will they want to find something they can afford, but they're also looking for something they can feel comfortable in. As you can imagine, the potential buyers are dealing with a lot of stress, but with the help of the host they might just be able to find the house of their dreams. Keep reading for 10 things you didn't know about House in a Hurry.
1. House Hunters Have Just 72 Hours To Find A Home
Just by the name of the show you could probably guess that buyers are pressed for time, but just how much of a hurry are they in? Each person who appears on the show will be tasked with finding the right house in just 72 hours. Can you imagine being under pressure to make such a big decision in just three days?
2. There's A New Host Every Episode
Typically, a show will have one host for the entire season but things are a little different on House in a Hurry. Instead of one consistent host, each episode will feature a new person as the host. This is simply because the show takes place in different cities and each episode features a host/real estate agent from the city where the episode takes place.
3. The House Hunters Are Shopping For Different Reasons
Some people may be under the impression that the people featured on House in a Hurry are simply looking for a house quickly so they can be on the show, but that isn't the case. Each guest has a legitimate reason why they need to move although that reason varies depending on the individual/family.
4. Additional Content Is Available On The HGTV Website
If you're the type of person who likes to keep up with your favorite shows in between episodes, you aren't alone. The good news is that the HGTV website has plenty of clips and additional content for House in a Hurry. If you have cable, you can also log into the website to catch up on previous episodes.
5. The Show Doesn't Have Official Social Media Profiles
These days, it's becoming more and more common for networks to make official social media accounts for TV shows. Unfortunately for House in a Hurry fans, this is one show that doesn't appear to have any social media accounts at the moments. If the show continues to grow, however, this could change.
6. Viewers Will Learn About The Home Buying Process
There's no doubt that House in a Hurry will be entertaining, but it'll also be much more than that. Viewers will get to see a unique perspective of the home buying process. By watching the show, you can learn the best way to approach purchasing a home if you only have a small time frame to work with.
7. The Show Appears To Still Be Casting
Have you ever wondered how people get chosen to be on shows like House in a Hurry? In this case, it appears that people can simply send an email explaining why you think you would be a good fit for the show. The casting page for the show is still active which suggests they are still taking applications.
8. Some Viewers Think The Show Is Fake
Over the years, several shows on HGTV have been accused of being fake, and it looks like House in a Hurry is another one that has been added to the list. Lots of viewers feel that the show isn't accurate and plays things up for the sake of TV. Based on the track record for some other shows on the network, there's a chance there could be some weight to this idea.
9. There's No Word On Season 3 Yet
House in a Hurry is now gearing up for season two which means it'll likely be a while before we hear back about whether or not they'll be a third season. At the moment, there nothing to suggest that the show won't be getting renewed, but fans will just have to wait and see.
10. The Reviews Are Mixed
Everything isn't for everybody and that holds true when it comes to House in a Hurry. While there are lots of people who absolutely love the show, there are others who simply aren't entertained. A Reddit user started a whole thread with the sentence "I'm so tired of the drama and the crying on House in a Hurry. ?"