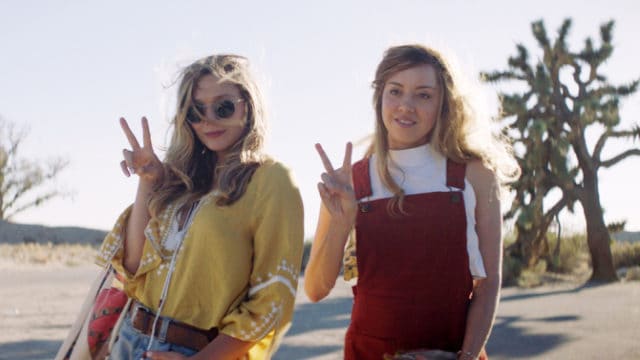 Aubrey Plaza will win an Oscar when she wants to. I know how that sounds, presumptuous and even a little conceited on the part of a woman I don't even know and who doesn't know I exist. Well that's okay, because the theory still stands that one of these days you'll see Audrey Plaza making her way to the podium to accept her own little golden man, possibly with tears of gratitude in her eyes but also possibly with a look that says "yep, it was time". You might be wondering why I'm so confident of this and in truth it's all about her acting. If you've seen her in Legion then you've already been impressed enough to feel confident that she will take home an Oscar one day. But if you've seen her in anything else then you should be able to say with all honesty that it will happen when she wants it to. It's not conceit and it's not a mark against any other person that she hasn't already. It's the point that when she's ready to let it all out she will, and people will simply be amazed.
So what are the other reasons for being so confident of this?
She's been nominated many times already.
Some people might say this is a mark of someone that's never going to get anywhere or do anything but that doesn't seem to be the case with Plaza. It really seems like she's just barely tapping the depth of her potential and is letting out the bare minimum of her talent. On those occasions when she does flash that awesome quality that makes her a star it doesn't go unnoticed. In Legion she's just about taken over the show at some points and become such a huge presence that people can't help but notice her and her alone. The roles she's been nominated for thus far have proven that she's a contender for an Oscar if nothing else. She just needs to give that extra shove to be a winner.
She might be biding her time.
Now who in their right mind would wait to win an Oscar? Actors work their whole lives trying to get this award and some never even come close. It's a travesty in some cases but sometimes it's a good thing that actors don't win. For one, having an Oscar raises a lot of expectations. It might help to increase one's salary but that's always questionable, but it will definitely raise the estimation of the actor in such a way that they will be expected to keep that level of intensity going and maintain their star status. If they don't then they become a has-been overnight. Keeping an Oscar from her mantle would only serve the purpose of keeping herself humble, which at this point seems to be working immensely for her.
So really, it seems more like Aubrey Plaza isn't so much being looked over as she is keeping herself on the straight and narrow as she attempts to reach the heights at her own pace.
Save