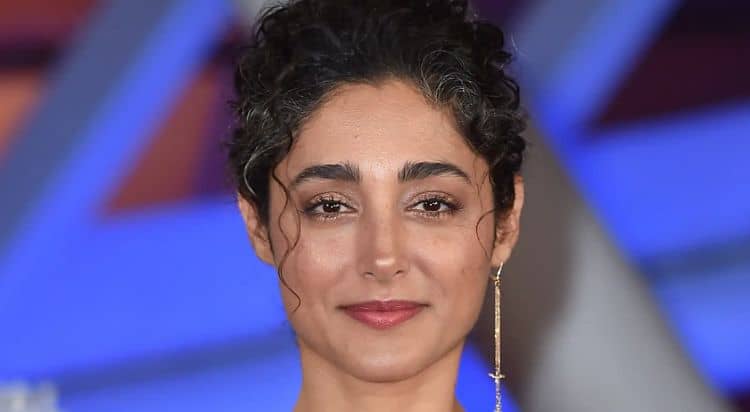 With nearly three dozen acting credits to her name, Golshifteh Farahani, has become a trail blazer in the entertainment industry. Now, with a role in the new Netflix movie, Extraction, Farahani has once again shown why she is an international star. The film, which also stars Chris Hemsworth, tells the story of a mercenary who goes on a mission to rescue the son of a crime boss. Farahani's character, Nik Khan, is also a mercenary who works alongside Hemsworth characters. Although the movie itself has been met with mixed reviews, it has served as a great opportunity to Farahani to show her talent to a wider audience. Keep reading for 10 things you didn't know about Golshifteh Farahani.
1. She Started Acting At Age 6
Being artistic is something that runs through Golshifteh's blood. She has always loved to entertain and began acting when she was just 6-years-old. Her first role was in a local theater production. At 14, she landed her first leading role.
2. She's Was A Rock Band
Despite all the success she's had as an actress, Golshifteh's true love is music. She was a member of a band called Kooch Neshin. The band is no longer together, and she hasn't released and solo work, but there is a good chance it could happen in the future. She told the Teller Report, " My existence is made of music, the only art that makes human beings and gods coexist."
3. She Knows 5 Languages
Being able to speak more than one language can be a great asset to a person's acting career. Golshifteh has experienced this first hand and she loves to be immersed in other languages and cultures. She is fluent in English, Farsi, and French. She also knows a bit of Kurdish and Arabic.
4. She Was Once Banned Iran
Iran is known for its modest culture, especially when it comes to women. However, Golshifteh has always been a bit of a free spirit who likes to express herself freely. In 2012, Golshifteh was banned from Iran after posing nude in a French magazine. She described the exile as being similar to "death".
5. She Lives In France
After dealing with exile in Iran, Golshifteh decided to relocate to France. She is happy with her decision and has gotten to experience a new level of liberation. She said, " Paris is a city that liberates you as a woman from all your sins that you think you are guilty of, it washes away all of that and you are free."
6. She Loves Acting In Different Languages
Golshifteh's ability to learn several languages has truly helped set her apart from other actresses. She enjoys acting in different languages and believes doing so is her "destiny". She told Movie Maker, " When I came out of Iran, everybody was saying I would be typecast and only play terrorists and so on. I pushed through and since then I have played a Spanish woman, a French woman, Lebanese, American, whatever, and I think that's one of the biggest achievements of my life."
7. She Loves To Challenge Herself
In order to be successful, you must constantly be willing to improve. Luckily for Golshifteh Farahani, she loves a good challenge. For example, learning an American accent was very challenging for Golshifteh, but through continuous practice and coaching she was able to master it.
8. She Lives With No Regrets
Some would argue that it's impossible to live with no regrets, but Golshifteh would have to disagree. She doesn't believe in living with regret. She also says, "I don't really think I have made any choices in my life. It's fate. I am in harmony with what is written because I have a lucky star watching over me."
9. Golshifteh Isn't Her Legal First Name
Despite being known professionally as Golshifteh, Farahani's legal first name is Raharvard. Although her parents named her Golshifteh, the name was not recognized by the Iranian authorities as a proper first name.
10. She Doesn't Have An Interest In Money
Golshifteh has made a lot of money over the course of her career, but that isn't what keeps her motivated. In fact, she says she isn't interested in money at all and has never taken a role just for the pay. In her interview with Teller Report, she said, "money does not interest me. I am detached from material things. I prefer not to eat rather than accept any job!"