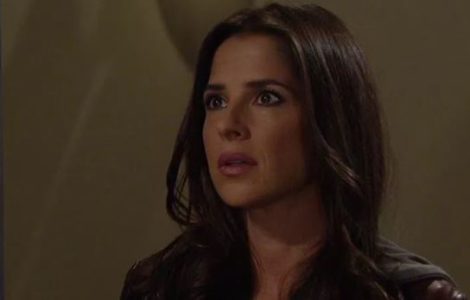 General Hospital fans aren't sure how to handle all kinds of things at the moment. But for right now we aren't sure what to do with Sam. She's in more need of help than ever before. This cannot be good for her help. She's in such a bad place in her own life with all that's happened in the past few years, but now she's finding out that her husband is not her husband and her husband's twin brother is her husband and so many things she is not sure she understands are going on. And that's all there is to it.
And right now she needs her mother. She needs her mom more than she's ever needed her in the past, but can Alexis help her at all? Can she do anything that might be of use to her daughter? She's an alcoholic who is focused more on helping her ex get out of prison than anything else, and we just aren't sure she's got it in her to help their daughter.
Can she get Sam to calm down enough to guide her? Will she help her decide what she needs to do and how she needs to do it? Will she get a chance to make sure she's able to figure things out the way they need to be figured? And will she give her good advice about her life situation? She's not entirely in her right mind, so we aren't sure she's got that in her.
Tell us what's wrong with this post? How could we improve it? :)
Let us improve this post!