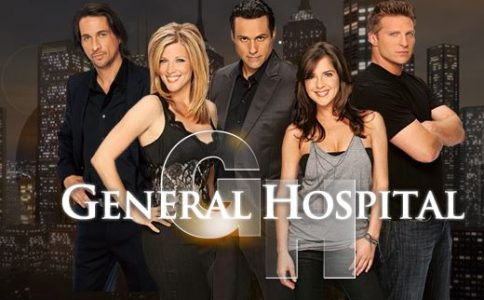 Things have been difficult for Liz recently on General Hospital, and we are not sure they're about to get any better. She's having to make a huge decision in her life, and the fact that she is going to see something suspicious from the behavior of someone in her life does not make that any easier on her. We have no idea who it is or what it is she might see, but we do know that it is something that will make her very suspicious, and she might not handle it all that well at the end of the day. However, we do think that it might have something to do with her final decision, and we know that Franco might not be happy with her at the moment. He's also learning something that might change the course of someone's life, but will he tell Liz about it, or leave her alone?
Hayden is not happy with Liz at the moment, either, and she will find herself the subject of that anger. Hayden can't keep it in, and we will see the confrontation between Hayden and Liz, but we know that Liz is not one to back down when she feels she is right, so this could be interesting. Monday was a day of realizations for everyone, and Tuesday is a day of chaos. When the hospital loses power, Monica and Finn will struggle to keep things in check and make sure that their patients are all right, but we don't know what will happen.
What we do know is that Maxie and Nathan are preparing for their wedding, and someone is going to have some sage words of advice for the two of them. It's all good right now, but Nina is bringing some very interesting news to Claudette, whom we suspect will do anything to stop the wedding from actually happening. This makes us wonder just how much longer Nathan and Maxie will actually be happy when they plan their wedding. We have a feeling there is a storm coming, and her name is Claudette.