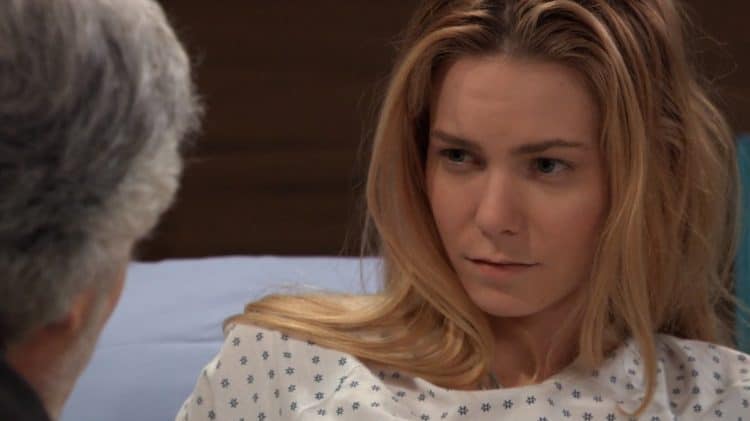 General Hospital fans are left with the longest week ever after so many things did not happen. For one, Monday was not a real episode. It was a new one, and it was real, but it was a fantasy kind of deal in which people did not live their real lives. They were, instead, given a real life lesson in how things might work as a whole outside of all that is going down around here, and we get that. We know that many people will feel things that they wish would happen. We hope that some of the things we did see will happen. This has been a show in which people have been miserable for the better part of the year. Many people didn't get any moment of happiness this year and it's been hard to watch. It's been downright depressing, and we wish things would turn out for the better.
Then there were two days in which nothing new came on. Christmas Eve and Christmas day were both days on which this show did not air, people did not get anything they were hoping for, and the show as not part of the everyday life of many. But, that doesn't mean you don't get a bit more this week. You might feel like you didn't get much in a week or so, but you will get a brand-new episode today that will bring you some joy. Well, it might not bring you joy, but it will bring you new information you did not have in advance, and it will bring you some new information that will help you see that things are looking a little better for some. We hope you had a very Merry Christmas, and we hope that you are ready for what this day brings.
What's Happening on General Hospital
Yay the dream team is on Cameo !!! https://t.co/2a8L9cbmNX

— Laura Wright (@lldubs) December 19, 2019
Her support of her coworkers is astounding.
What's Next on General Hospital
"Hello, Scrooge!" #GH pic.twitter.com/GDKg3niXFw

— General Hospital (@GeneralHospital) December 23, 2019
Things are beginning to fly out of control around here with the information about baby Wiley becoming public knowledge, but we can rest assured that there is one thing that will not change. We will not see Nelle fall down and break because of this. She's doing all she can to remain cool. We don't think that one person is going to get one thing from her that she is not willing to let them get, and that is just that. We also have to say that we are not all that surprised by this, either. She's that kind of person, and we do get that. She is not all that nice. She is not all that kind, and she will not do what she needs to do to make people happy.
On the other side, Julian is going to lose his mind. He's not in a good place and things are not going his way. He is a man who will not lose control of his life, but he is also a man who will not do things outside of his own comfort zone. He's not happy in the moment, but this is where he is and what he is doing. He's not happy, but he's not going to sit here and allow anyone else to deal with this, either. He's going to get his life in order, and he's going to do it himself. But, not until he loses his mind and things take a much uglier turn for the worse. Will this be one of the ugliest days of his life as things unfold?
Stay tuned for more General Hospital and be sure to check out TVOvermind daily for the latest General Hospital spoilers, news, and updates.