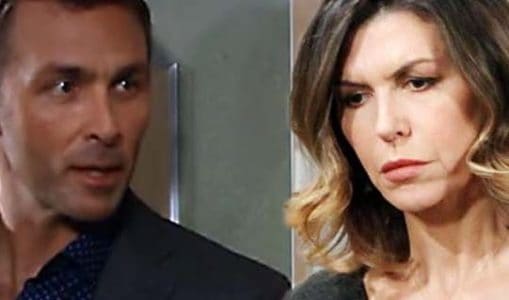 General Hospital are not quite sure what to think of Anna and her sudden realization of all that's going on. She's not sure how this is all playing out and where she became involved in all the Jason's and their situations, but she's not one to leave a mystery unsolved. With this in mind, it's not uncommon for her to make decisions that lead her into the world of figuring out what she can and can't do, and she's going to find herself immersed in this world at the moment.
Perhaps it's her unending connection to Valentin that has her back in this world, but it might also be something else. There is a chance that she might have a bit of a situation on her hands, and that might be when Valentin tells his wife, Nina, that he's going to work with Cassandra. We already know that Cassandra is a bit questionable as far as personalities go.
And Nina won't know what to think. She's not entirely thrilled that her husband might go to work for anyone, but she's especially unhappy that it's a woman like this. Will this cause them a little more friction than they've grown accustomed to over the past few years, or can they move on and focus on the positives of this situation? He's not lying to her for once, so that's a nice thing. And she's not Anna, which seems to be another nice thing for her.