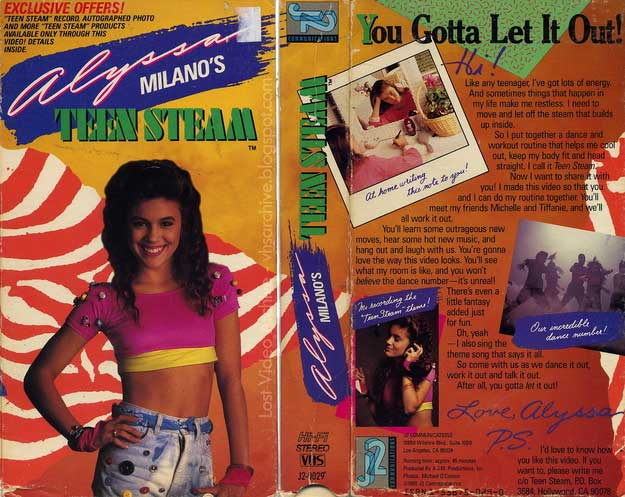 No one will ever forget the 80s when Jane Fonda set the world on fire with her series of workout videos on VHS.  Not only were they filled with unintentional humor, they were a huge hit.  Millions of copies were sold and as soon as these videos became popular, celebrity agents all around the country must have went nuts.  Why?  Because why not create a celebrity fitness video using your client who has never had any physical fitness or expertise in the past?  Makes sense, right?
In much the same way some celebrities create music videos because they or their agents are under the delusion that they can sing, celebrities branch off into creating offshoots of their brand that include things like fragrances, clothing lines, restaurants, and yes, workout videos.
In the 80s and 90s a ton of celebrities had their own workout videos but you just weren't paying attention.  That or these things were never marketed in the first place (they shouldn't have been).  From Alyssa Milano to Estelle Getty, check out this hilarious collection of celebrity workout video covers.