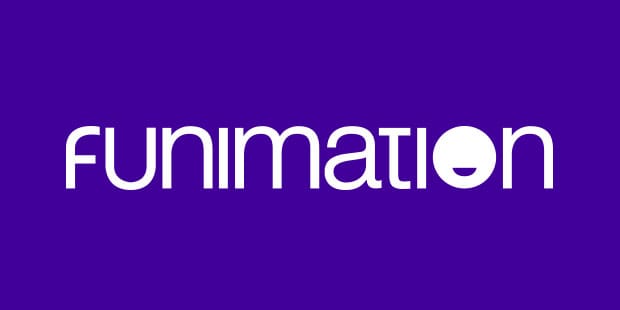 Funimation is one of the world's largest mediums that anime fans can participate in viewing anime, especially if you're in the United States. There's been a mobile version of the service for quite some time now, but unfortunately, it was lacking pretty bad across the board. Luckily, anime fans can rejoice as Funimation has entirely redesigned their mobile app for iOS for an improved user experience! The Funimation Product and Engineering Team went to work designing a brand new application for Apple anime fans, and I have to admit I was thoroughly impressed the first time I saw it. So, what exactly has changed with the new Funimation iOS app? Let's take a look at everything Funimation has introduced and improved upon!
Behind the Scenes
So, Funimation actually did a deep dive on how they actually rebuilt this new application, and it's pretty cool to see what went on in the developers' heads when they were redesigning this application. When the COVID-19 pandemic was at its worst, Funimation committed to rebuilding the iOS app. Fans worldwide rely on Funimation to connect them to the best anime from Japan, so it was critical – then more than ever – for them to take on the project, says Jessica Vanhook. "The legacy codebase had seen better days. It was written from a third-party many years ago using Objective-C/C++, and we could hear the far distant cries of desperation—pleading—for design patterns and architectural planning," said Vanhook. "It's not easy to maintain a codebase that starts compositing an API request right in the user's tap event. When there isn't much thought to architecture, the code becomes difficult to build upon and adding features becomes downright impossible without introducing critical bugs."
Features
Funimation has implemented quite a few new features to their iOS application, including:
A brand new look and feel
All new curations and a "My Anime" page
More robust show filtering options
In-app watch history list
Much, much, more
Words can't describe how happy I am that there's finally a "My Anime" page and a watch history list. It's so nice to be able to go in and see which episodes or movies that I've recently watched, because I don't always remember, and it doesn't always refresh with the mobile app if you start watching something on another device. I've found this to be a particularly big issue when it comes to the desktop version of Funimation. I'll be watching Dragon Ball Z on mobile, in English, and then open a new tab on my PC, but for some reason it will always default to the Japanese version of the episode, and will never play it from where I left off, it always starts at the very beginning of the episode. I'm not sure why this is the case, but I do hope that Funimation fixes this at some point. Loading the Japanese dub isn't typically an issue, but when it comes to particular anime that I watch in English – like Dragon Ball Z – it's a tad annoying that it happens every time.
User Interface
Well, for one, the main screen looks worlds better. The previous iOS Funimation app looked pretty bland, empty, and quite honestly just fuzzy. This new app fixes most of these issues (there's still some pretty fuzzy spots, like the logo) and fills the app with much more than just a little bit of negative space. Most of the title cards and covers also look much cleaner and sharper than in the previous version of the app, which lends to its credibility and visual appeal. "It's not bug-free and everything we wanted—it's just the beginning. We have so much we want to make and this rewrite will allow us to get more features out quicker than ever," says VanHook. "I'm so proud of the team for this long journey in undertaking this massive overhaul and we can't wait to see where we stand in the months to come amongst our fan base. The entire team has a tremendous commitment and dedication to ensuring a fantastic user experience."
The first time that I booted up the new Funimation iOS app, I had no idea what I was in for. I saw a brand new opening animation, which, admittedly was a little bit long, but it was something new. Once the animation was over, I was greeted by a much cleaner home screen, and I was sold. I'm definitely looking forward to seeing what other changes Funimation has in store for their mobile application. Maybe Android will be next!
Tell us what's wrong with this post? How could we improve it? :)
Let us improve this post!