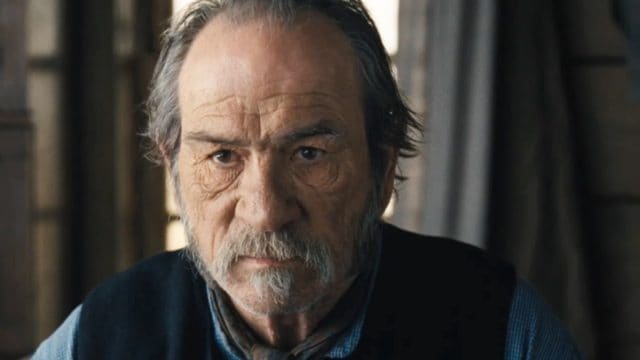 Tommy Lee Jones is an American Actor who was born in San Saba, Texas, on September 15, 1946. He made his Broadway debut in 1969 and laded his first movie role the following year when he played a Harvard student in 'Love Story'. He has gone on to make many movies with some of the best including 'The Fugitive', 'Two-Face', 'Batman Forever', 'Under Siege', and the 'Men in Black' series of films. While he has had roles in many successful movies during his prolific acting career, he has also played roles that have not been quite as successful. Here are five of Tommy Lee Jones' worst movie roles in his career.
1. Volcano
Tommy Lee Jones plays the head of a Los Angeles County Management department and he must attempt to divert the course of a lava flow in Los Angeles when a volcano forms at the La Brea Tar Pits. This 1997 disaster movie was directed by Mick Jackson. Although it was a moderate commercial success, critics did not review this movie favorably and gave many negative reviews. One of the main criticisms was that it was a silly storyline and that there is no real volcano in the movie.
2. Man of the House
Released in 2005, this crime comedy film is about a sheriff going undercover as a cheerleading coach after the cheerleading team has witnessed a murder and he must protect them. Tommy Lee Jones plays the lead role of Lieutenant Roland Sharp and the movie was directed by Stephen Herek. This film was a commercial failure as it had a budget of $40 million and made just $21,577,624.
3. Rules of Engagement
This is a 2000 war film that was written by Jim Webb and directed by William Friedkin. Tommy Lee Jones played the lead role of Colonel Hays Lawrence 'Hodge' Hodges II, USMC. Others who starred in this film included Samuel L. Jackson, Guy Pearce, Ben Kingsley, Bruce Greenwood, Anne Archer, and Blair Underwood, amongst others. Although this movie made a small profit at the box office, it was received negatively by critics. It was described as unconvincing, dull, and racist.
4. Fire Birds
https://www.youtube.com/watch?v=G85RB3NIfMA
Many people compared the storyline of 'Fire Birds' to that of 'Top Gun' but the latter was a much more successful film. This 1990 action thriller was originally called 'Wings of Apache' and it was directed by David Green. Tommy Lee Jones played Brad Little and other stars included Nicolas Cage, Sean Young, and Bryan Kestner. This was a box office flop as it grossed $14,760,451 on a $22 million budget.
5. The Missing
Tommy Lee Jones played the lead role of Samuel Jones in this 2003 Revisionist Western thriller. The movie was based on a novel called 'The Last Ride' by Thomas Eidson and was adapted into a screenplay by Ken Kaufman. Ron Howard directed this film which also starred Cate Blanchett, Evan Rachel Wood, Jenna Boyd, Aaron Eckhart, and Val Kilmer. It had a $60 million budget but grossed just $38.4 million at the box office. 'The Missing' was also panned by critics.