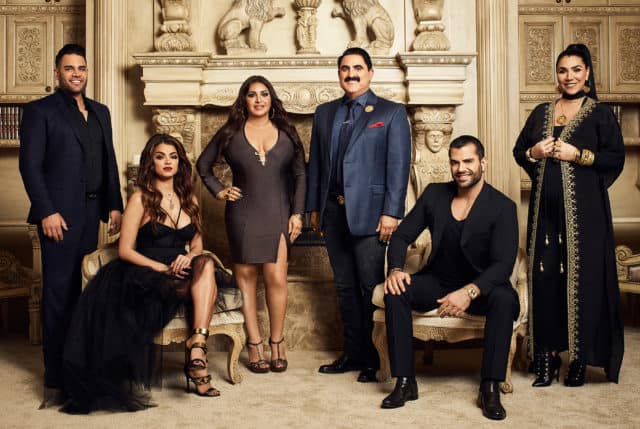 In a country that has a diverse makeup of people, it is easy for misunderstandings to happen. Bias and prejudices form when we don't really know much about one another. The new reality television series "Shahs of Sunset" helps to dispel myths and educate viewers about the Iranian-American culture. The show goes far beyond entertainment and gives us something even more useful that we can take away from it. Here are five things that we could learn from watching.
1. We can learn the Farsi language
It's really cool that there are subtitles to help us understand what it being said by Farsi speakers. The language flows fluently and if we listen closely and often enough, we might just be able to pick up some phrases and understand what they are saying.
2. We learn how Muslims and Jews interact in America
These are two separate groups of people who have a history. In fact, they've had a lot of interactions through history and many of them have not been positive.There is definitely tension and we get an idea of how changing times are affecting the attitudes of Jewish and Muslim people towards one another. We all live together in this country and while some will become accepting of one another, there are those who are steadfast in their opinions and find it difficult to replace their beliefs with more modern efforts to get along.
3. Muslims are as diverse as any other group
"Shahs of Sunset" gives viewers a perspective on six cast who are members of the Los Angeles Persian community. We get to know the real people and discover that generalization about groups isn't something that is fair or necessarily accurate. Everyone forms their beliefs through their life experiences. It's good to get a singular perspective and do it with multiple people if we want to truly discover more about them. The show gives us a more accurate perspective of the people and we learn that each has their own opinions and beliefs. We believe that the show will take the country a long way in learning not to judge based on faith or ethnicity.
4. We get to learn more about Iranian-American culture
It is one thing to read about culture of a foreign language, or even have a total immersion experience living in the country. Iranians who immigrate to America undergo the same types of changes that any other immigrant group does. Some people become more Americanized than others, but there is a tendency for the generations to undergo some major changes as the natural assimilation process begins because of the exposure to the customs and habits of the people around you.
5. Asa teaches women valuable lessons
Asa has an amazing perspective on what it means to be a woman in the 21st century. She shares freely that women are nurturing, but they must also take care of themselves so they are not giving everything away solely for the benefit of others. She has a very modern approach to living life. She upholds many traditional values, but does not conform totally to what others expect of her. She lives by her interpretation of what she believes to be right, and we think that she is a champion among women who has the right idea.
Tell us what's wrong with this post? How could we improve it? :)
Let us improve this post!