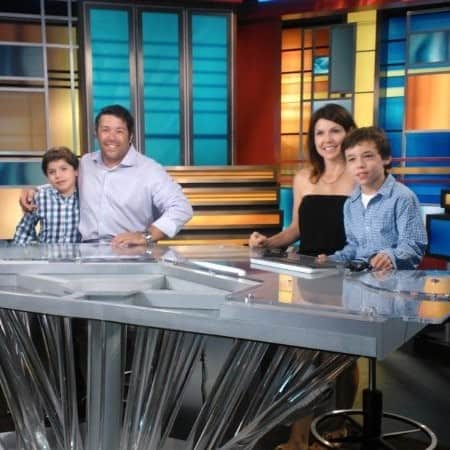 There are a lot of people you don't see working behind the scenes to make sure that your favorite shows, series, and movies are available wherever you go. These people tend to be responsible for casting the cable net wide and far to make sure that they reach every available subscriber and those that don't know about them yet. Jared Goetz is one of those individuals working his tail off behind everything so that people can be granted the chance to watch what they want when they want it by licensing content throughout the world in many different platforms and in various markets.
You don't think much about what it takes to get a series pushed through, but that's Jared's job really. He's one of the guys that makes it possible for us to actually have access to the shows we want.
5. He's been an executive for Disney for 22 years.
That is the type of longevity at a job that is rare nowadays. Too many people are with their employer for one to five years and then move on. To stay with a single job for that long is impressive really.
4. He's now responsible for TV distribution for Lionsgate.
This is going to be a step up for Jared. More responsibility, more to do, and more accountability as well. He's up to the task there's no doubt, and it comes at a time when Lionsgate is really trying to beef up its sales and distribution. Thankfully Jared is well-schooled in how to do this and should be a major boon for Lionsgate as he brings in his unique skill set to help out.
3. He spearheaded the global sale of How To Get Away With Murder.
If you've watched this show you might know that it's one of the more popular series on TV right now. Jared actually has to be given credit for that in some part since he was the one that was pushing to take into the global market. In this manner the show can be broadcast to a much larger number of people.
2. He's an extremely hardworking individual.
You don't get to his current position without being one of the first ones in and one of the last ones out of the office, so to speak. The kind of dedication and determination needed to reach one of the top spots in the company are why Jared Goetz is where he is right now. He's worked long and hard to make sure that his company is well-represented and able to be represented around the world in the best way possible.
1. He's managed every content licensing deal imaginable.
When it comes to content licensing there's almost nothing this guy hasn't done. He's been such a busybody that he's gained a reputation, well-earned, for never stopping until he's got the deal that his employers want. Let's face it, you don't get this kind of attention for being someone that sits around and does nothing. His work ethic and his follow through are inspirational to be honest.
Let's just hope he does for Lionsgate what he did for Disney. There are few doubts that he will.
Save