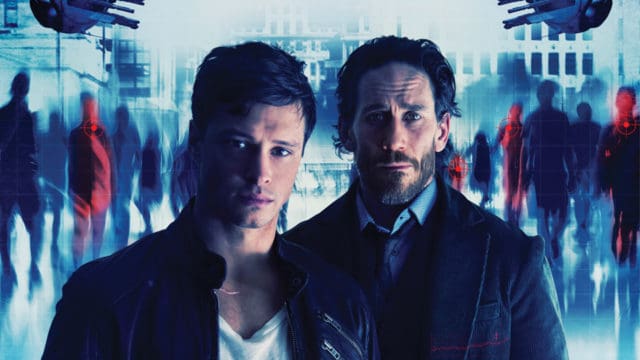 A lot of people are talking about the reignition of the British invasion as far as entertainers are concerned. There has been no shortage of British actors, musicians and performers coming out of the United Kingdom, and we must be honest and admit that the entertainment world has been enriched by it. However, a more subtle invasion has been underway for some time and it has been equally impressive as far as the talent it has been produced. We are so close to Canada in so many ways that it can be easy to lose sight that Canadians are from an entirely different country, and the culture is significantly different when you take the time to look at it.
One Canadian-born entertainer that has definitely made a mark in Hollywood is Greg Hovanessian – an actor and dancer that is taking the world by storm. So, let's take a closer look at Greg.
1. He Is a Fitness Fanatic
One thing that is becoming increasingly common among entertainers is fitness. In a culture that has witnessed obesity reach epidemic proportions, it is imperative that young adults and the youth not fall into the same traps as the previous generation, and Greg is definitely a fitness junkie. He spends a substantial amount of time in the gym, and even when he is not in the gym, he is highly active doing a number of things he loves, including dancing.
2. He is Into Boxing & Martial Arts
Having skills in the area of martial arts is definitely a plus when it comes to being an actor in Hollywood. There is no shortage of action films that cater to action junkies. Greg spends a significant amount of time in the boxing gym and martial arts dojos. It is not yet clear how seriously he take his martial arts, but it is certain that he is committed to becoming better. Who knows what the future holds for him in the world of action movies.
3. He Takes Pride in His Versatility
Greg's resumé reads like a who's who in activities and discipline, and while some would view that as the result of a capricious mindset, he views it as being highly versatile. In fact, he takes pride in the fact that he is into so many things, and that he does those things exceptionally well. He says if you can name it, he can do it, and it is most likely this mindset that has catapulted him into stardom.
4. Greg is Easy to Get Along With
Although he is immensely intense when it comes to mastering something, he reveals that he is very easy to get along with. He has that type of laid back demeanor that is not uncommon among Canadians. For him it is easy to adopt a mindset of not stressing the things that don't matter, so that his energy can be focused on the things that do. He is a very centered person who is open to the differences that he discovers in others.
5. He Invites Constructive Criticism
In a world in which many celebrities wear their feelings on their sleeves, it is refreshing to come in contact with one who does not mind meeting constructive criticism. Greg says that criticism cause him to take an introspective look at himself and to push himself to be better. He says he is very passionate about acting and he is a quick learner, and the criticism has provided the information necessary for him to grow.