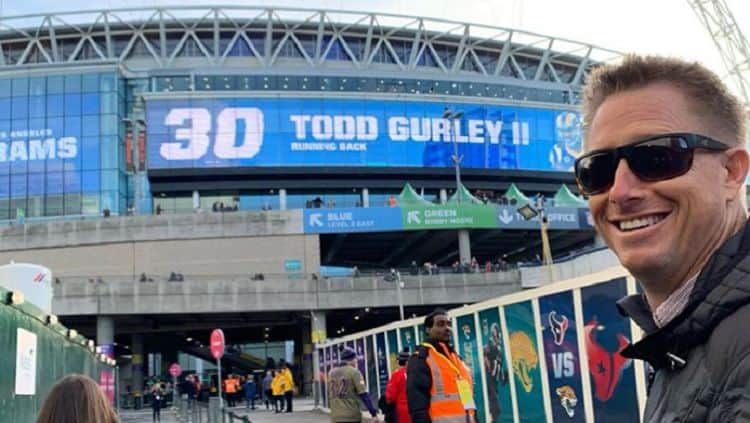 David Leitch is someone with extensive experience with a wide range of roles in the entertainment industries. For example, he has been an actor, a producer, and a writer, but in recent times, he might be best-known for his role as a director, seeing as how he has been chosen to take over Deadpool 2 following the departure of Tim Miller towards the end of 2016.
Here are five things that you may or may not have known about David Leitch:
Has Been a Stunt Double for Brad Pitt Five Times
Unsurprisingly, Leitch has been a stuntman for some well-known names on some well-known movies, though it is interesting to note that he has been a stunt double for Brad Pitt no fewer than five times in total. However, his best performance might have been in The Bourne Ultimatum, which earned him a couple of Screen Actors Guild Awards.
Says that the Transition to Director Was Natural
There aren't a lot of stuntmen who have managed to make a successful transition to directing movies. However, Leitch has stated in an interview with Men's Journal that it was a natural transition. To sum up his statement, a successful stuntman has to guide actors through their performances while also interacting with other members of the crew, resulting in a fair amount of expertise and experience when it comes to creating the right footage. As a result, directorial duties are just an expansion of what stuntmen already do.
Co-Founder of 87Eleven Action Design
Leitch used his expertise and experience as a stuntman to co-found 87Eleven Action Design with another veteran stuntman Chad Stahelski. Like its name suggests, the business is a cross between a gym, a studio, and a production company, seeing as how it specializes in teaching people how to perform stunts for movie production as well as help out with such endeavors. In particular, it is interesting to note that 87Eleven Action Design pitches its services to potential customers by filming original stunts, thus providing them with an excellent idea of how it can help out.
Specializes in Hand-to-Hand Combat
Given the sheer range of activities that stuntmen might be called upon to do, it should come as no surprise to learn that they specialize for the best results. In the case of Leitch, that specialization happens to be hand-to-hand combat, which is something that he shares with the whole of 87Eleven Action Design. All of its members have learned multiple disciplines, with the co-founders having gone as far as to come up with something called movie-do, which is a mash-up of the flashiest moves that could be found from about a dozen disciplines or so.
Debuted as a Director Alongside His Business Partner
In 2013, Keanu Reeves was chosen to play the lead role on John Wick. He was the one who contacted Leitch and his business partner Chad Stahelski about working on its stunts because of his previous positive experience with them as stuntmen. The pair became so enthusiastic about the screenplay that they decided that they wanted to direct it, which resulted in a proposal supported by Reeves that met with the studio's approval. As a result, the pair had their directorial debut on John Wick, though for some reason, Leitch went uncredited.
Erik Pendzich/REX Shutterstock
Save
Tell us what's wrong with this post? How could we improve it? :)
Let us improve this post!