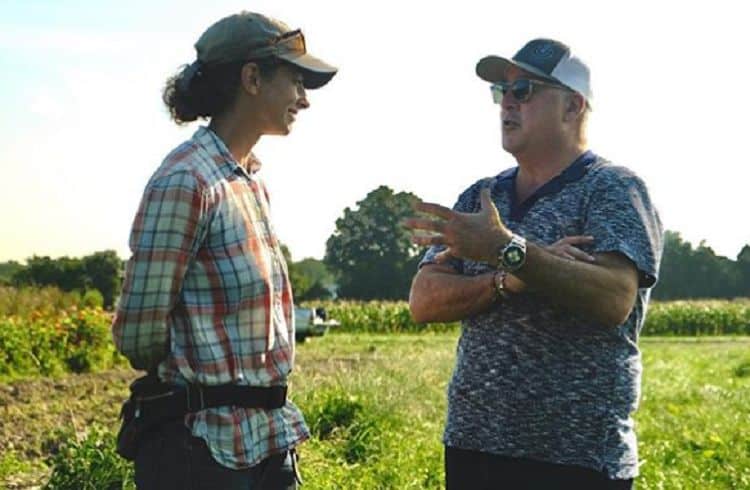 Andrew Zimmern is an American TV personality who is best-known for having sampled a wide range of interesting foods over the course of his travels. Besides his TV shows, he has been known to serve as a chef as well as a lecturer on the topic of restaurant management, so it should come as no surprise to learn that Zimmern is a multi-faceted person with a surprising range of talents.
Here are five things that you may or may not have known about Andrew Zimmern:
He Was Homeless for a Time
For a time, Zimmern became homeless because he was so addicted to drugs and alcohol. As a result, he started stealing purses and selling their contents to survive. However, Zimmern checked into the Hazelden Treatment Center in 1992, which provided him with the help that he needed to get back on his feet. Now, he volunteers at the place that helped him so that it can continue helping other people like him.
Won't Eat Walnuts
Over the course of his travels, Zimmern has eaten a fair number of food items that most people in the United States would consider to be less than palatable. For example, he has eaten horse, which he thought was quite nice, as well as dog, which he thought was not the right kind of meat for him. However, it is hilarious to note that there is one food that Zimmern will not eat, which happens to be the not particularly remarkable walnut of all things.
Supports Meatless Mondays
Interestingly, Zimmern is a supporter of Meatless Mondays, which is a global movement that seeks to cut down on the excessive consumption of meat by encouraging people to eat vegetarian for one day out of the week. This is a laudable goal for a couple of reasons. First, excessive consumption of meat has its fair share of negative consequences for the eater's personal health. Second, excessive consumption of meat means using up a significant percentage of the planet's limited resources because producing meat is so much less efficient than producing other kinds of food. After all, when livestock is raised, said animals have to eat as well.
Encourages Eating Local
On a semi-related note, Zimmern encourages people to eat local, seasonal food. Once again, this makes a fair amount of sense. Generally speaking, local, seasonal foods are not just fresh but also less expensive than their counterparts, which can come as a welcome bonus for those who are seeking to eat well while cutting down on their household spending. Furthermore, it should be noted that local, seasonal foods reduce long-distance transportation costs, which is beneficial for the environment as well.
Hosts Dining with Death
One of the most interesting TV shows hosted by Zimmern is something called Dining with Death. Like its name suggests, it focuses on foods that can kill the eater when they have not been prepared in the right manner. The best-known example is the puffer fish, but other examples include but are not limited to poisonous snakes, scorpions, and spiders. Speaking of which, it might amuse some people to learn that scientists have discovered that puffer fish become poisonous by consuming bacteria responsible for generating the poison, which is why it is now possible for people to produce non-poisonous puffer fish.
Save
Tell us what's wrong with this post? How could we improve it? :)
Let us improve this post!