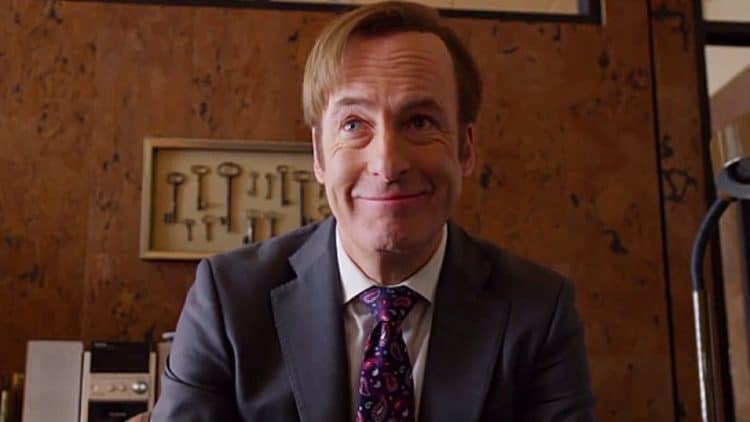 As Better Call Saul nears a close in 2021, fans all over are anticipating how the show will end. The show that is a sequel to the award winning Breaking Bad and details the life of Walter White's lawyer, Saul, has won fans all over. Now as this show that debuted in 2015 nears its end, fan clubs around the world can't help by try and predict what will happen. We scourged the internet and found these five fan theories on how the show might end. Enjoy.
1. Walter Is Still Alive
Sounds absurd, right? Nevertheless, this might just be the case if one of the theories that fans suggest clicks. In one of the most moving theories available online, fans are suggesting that Walt might still be alive during the Cinnabon scenes. According to Film Daily, the theory gets more convincing by the fact that writer Vince Gilligan supports this and confirmed it to be true. What makes this theory worth its weight is that, we do not know from what time in the future the scene in which Gene is managing a mall is. This little space for speculation allows the writers to introduce Walter into the show again. The time during which Gene is managing the mall in Cinnabon is a mystery. It could be a time after Saul comes out of the dodge. Alternatively, this scene might also see the reunion of Walt and Gene before Walt eventually dies. Whichever the case, this is one of the most convincing Better Call Saul fan theories online.
2. There Will Be A Breaking Bad Crossover
Crossovers are nothing new when it comes to sequels and other TV shows as well. Better Call Saul has one of the best chances to introduce a crossover with Breaking Bad before it wraps up. However, how would this crossover happen? The theory is as follows. Nacho still works with the cartel secretly in Better Call Saul. Now, according to Screen Rant, this theory suggests that Nacho might pull a move on Jimmy and force him to work together as partners. Things will then start to get out of hand and when it seems nothing could be worse, Jimmy gets kidnapped. As a victim of kidnapping Jimmy fails to withstand the torture and decides to give up Nacho. What happens thereafter? We find out that the two masked men that kidnapped Gene are Walt and Jesse. Makes perfect sense, doesn't it? The scene might end here or, it might even go further and we get an explanation as to what happened to Gene at the Cinnabon.
3. Is Jesse Mike In The Future?
I know you are skeptical about that. So are many other people. But maybe hearing out what these theorists have to say will change your mind. There is some father-son chemistry that Mike and Jesse have from the time they meet in the show. This chemistry results in Mike offering Jesse a lot of valuable advice that helps him survive for as long as he does. Additionally, compare how Mike relates to other characters in the show and how he relates to Jesse and you will see a connection. Jesse tries to change his ways and become a better man and to guide him on the right path, Mike is there. The theorists who front this argue that there is a slight chance that Mike could really be Jesse from the future. But, the loopholes are many. Firstly, the focus of the show does not allow this to be true. Secondly, if that is so, then who is Mike in Better Call Saul? He has a place in Breaking Bad but not in the sequel.
4. Howard Homlin Kills Himself
Howard is a troubled man in the show. He feels responsible for his mentor's suicide. Chuck killed himself in unclear circumstances and leaves behind Howard with a sense of guilt that he caused Chuck's death. Flashback to a scene in Breaking Bad where Saul casually asks Walt if he will find him hanging from his closet. According to us, the theorists that suggest this theory opine that Gene's question comes from experience where he found Howard hanging. While it may seem blurry, it does hold some weight. Chuck feels responsible for his mentor's death and the only way for him to overcome the guilt is to pull a similar move. This theory could well explain Howard's absence in some of the scenes in Better Call Saul. By far, this is one of the most convincing theories on how the show will come to a close when it does in 2021.
5. Saul's Cab Driver Might Prove To Be More
This theory may seem a little bit too far-fetched but might make sense if you look at it with a keen eye. Why so? In Season 4 of Better Call Saul, Gene almost gets caught. His cover is nearly blow during a hospital stay. One of the security offers asks to see his ID, a potential threat to his cover. He somehow gets out of this dilemma and gets into a cab. Inside the cab, there is a can of air freshener that sits hanging from the rear view mirror. While it may feel that it is a nostalgic instance that reminds him of Walt's carwash business, Gene's paranoia is very clear. Those against this theory side with the writers of the show who asked fans not to read much into it, but then again twists do exist. Before the show comes to a wrap in 2021, it will be interesting to see if the role of the cab driver will magnify. If it does, will he be a person of significance to the show and how it ends? That's what we are yet to know.
Final Thoughts
While there are endless theories online on how Better Call Saul might come to an end, the above five stand out most prominently. What many fans anticipate however is that the writers will introduce a crossover with Breaking Bad. Additionally, we may learn more about Gene and his days in the Cinnabon Scene.