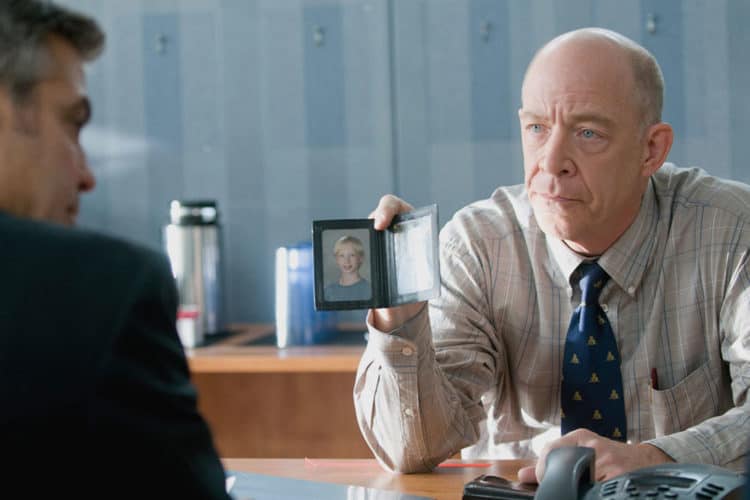 J.K. Simmons is one of the many actors that people can either love or hate since he's that good at what he does. When he plays a character he definitely falls into that character and makes people believe that he IS that person. There have actually been movies in which people have forgotten he was a part of the main story and had a pretty decent part, but while some of it has to do with the number of big-name actors in the movie, another part is that Simmons is able to blend in when he has to and can move between the background and the foreground as much as he has to in order to play his part just right. He can be one of the nicest people in the movie or he can be one of the biggest jerks around as he was in the Spider-Man movies, but the point is that he's just that good at what he does. Thinking that one can miss any actor that they happen to like is something that many people don't often realize is very easy, especially when they're one of the more talented actors in show business.
Here are a few movies that people have forgotten J.K. Simmons was in.
5. Kung Fu Panda 3
Considering that not everyone recognizes actors when it's just their voice on display this one can be forgiven. The role of Kai, the yak that was once a friend of Oogway the tortoise, was played by Simmons and it was done quite well actually since Kai was insanely powerful after siphoning the chi from many different masters in the spirit realm, including his former friend. But once back in the mortal realm he was nearly unstoppable until Po sent himself and Kai to the spirit realm where Po finally took on the full mantle of the Dragon Warrior and ended up best Kai since his chi was simply too strong.
4. The Gift
The role of Sheriff Pearl Johnson was just one step removed from being a funny role, but Simmons played it well since he was the type of down to earth individual that didn't believe in the occult and therefore didn't really buy into the visions that the main character, played by Cate Blanchette, had concerning a murder. Even when the case was wrapped and the real killer behind bars he wasn't too up on the supernatural. But in the kind of small-town setting that was erected for this movie, there were all types, including those that believed in visions and those that didn't. It was actually one of the few times that Keanu Reeves has played a villainous role too.
3. Up in the Air
His role in this movie is pretty short but it's still kind of a brutal way to live since George Clooney's job is to go around the country firing people so that companies don't have to, and Bob, the character that Simmons plays, is just one more in a long line of individuals that have had to hear they're fired from someone other than their boss. That has to be one of the strangest things for a company to do, but then again, when a company wants to avoid having to get their hands dirty or the stress of letting someone go, it does make sense in a very cowardly sort of way.
2. Hidalgo
This is another movie where his part is pretty short but meaningful as he plays William "Buffalo Bill" Cody, the operator of a wild west show that features Frank Hopkins, a long-distance rider played by Viggo Mortensen. The story goes that Frank was challenged to a race called the 'Ocean of Fire' which was said to test even the strongest of racers. While it's hard to say just how much of the story was real, it was entertaining to watch since there was plenty of action and the actors managed to play their parts well enough that it might have inspired a few people to actually look up the real story.
1. The Ladykillers
You wouldn't think that a character named Garth Pancake would be that memorable, to begin with so it's easy to think that this character was kind of forgotten. In fact, it's easy to forget a lot of the actors that were in this movie since Tom Hanks and Marlon Wayans were also a part of the cast and they're pretty easy to pick out. But the whole idea of the movie was that it was a heist as the group, led by Hanks, was planning on stealing from a riverboat casino and using an old lady's basement to tunnel to the boat. In the end, everyone dies except the old woman who was the initial target.
J.K. Simmons is one of those actors that you either like or don't think much about, but he's great no matter what.
Tell us what's wrong with this post? How could we improve it? :)
Let us improve this post!