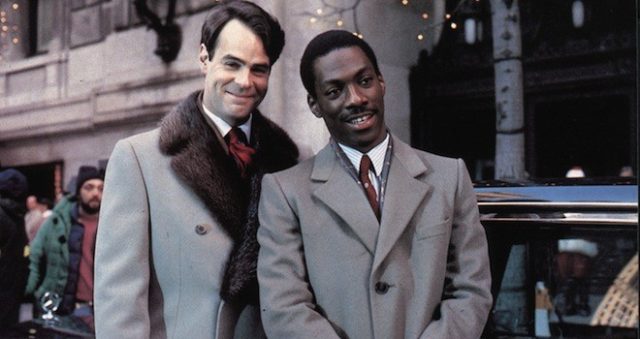 To be honest the movies listed below were shot in many different locations other than Philadelphia but the gist of each film is that it shows the city of Philadelphia in a very positive light. Sure there are a few scenes in which you get to see the slums and areas that a person might want to stay away from, but overall the films do a good job of showing just what the City of Brotherly Love can look like on its best days. Philadelphia is an impressive city when you stand back and look at it, from the more historical aspects to those which lent themselves to the film experience.
Here are a few films that people from Philly tend to think are worth the effort.
5. Philadelphia
This has to be one of the more emotional movies set in Philadelphia that's ever been seen. Tom Hanks plays a senior executive assistant that's just been handed a promotion by his firm. The big secret he keeps from the rest of his coworkers is that he's homosexual, but when he contracts AIDS he begins to develop symptoms that eventually force his lifestyle into the public eye, and he can't hide any longer. He's fired from his firm and not long after seeks to open up a lawsuit for the wrongful dismissal.
4. Invincible
It doesn't matter how bad they might have been in the recent past, you don't talk about the Philadelphia Eagles when you're in the City of Brotherly Love. Vince Papale was an actual recruit that came onto the team in 1976 and helped the Eagles to win their home opener against the Giants. He wasn't thought of as the most versatile player but what he lacked in skill he made up for with miles and miles of heart.
3. Shooter
Most of this movie was shot in other areas aside from Philadelphia but for his scouting assignment Bob Lee Swagger had to visit the city of Brotherly Love in order to scope out the different angles and vantage points that a sniper might use in order to assassinate the president. The only problem was that he had no idea he was being set up.
2. Rocky
It's one of the ultimate underdog films ever made and showcases Rocky Balboa as little more than a thug working on the streets trying to make it through from day to day. But when an opportunity of a lifetime comes along he can't say no even if he knows that a fight with the champion Apollo Creed could easily make him the laughingstock of all of Philly.
1. Trading Places
https://www.youtube.com/watch?v=ZjDbJQKDXCY
It's interesting to see just how life can change when you swap out one person for another and allow them to experience one another's lives so that they might see how the other half lives. It'd be a lot harder to be poor after being rich than to go from poor to rich it seems, and that's definitely the case in this movie when Billy Ray Valentine and Lewis Winthorpe are unwittingly placed into very different roles.
On the streets of Philadelphia….
Tell us what's wrong with this post? How could we improve it? :)
Let us improve this post!