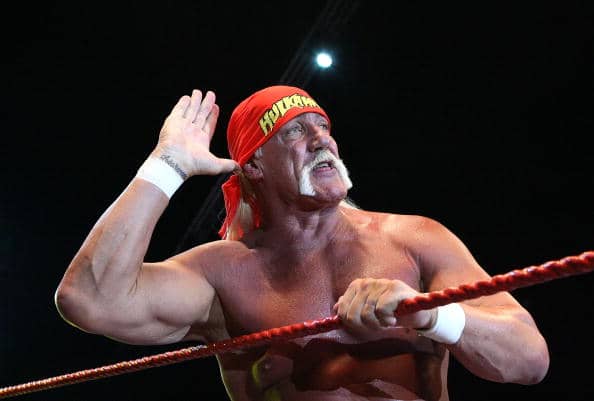 All professional wrestlers are tough, but there are some that are tougher than others, some to whom age doesn't appear to be a factor as they grow older and still continue to hop into the ring every night for yet another match. And by the toughest guys in wrestling, I'm not talking about guys who pro wrestled into their 40s. No, today, that's pretty commonplace. I'm talking about the extra special guys, the wrestlers who kept going even after they hit 50. There are fans that may want to call these guys "washed up" or "past their prime," but to me, these some of the toughest dudes out there. Here are five guys who pro wrestled into their 50s.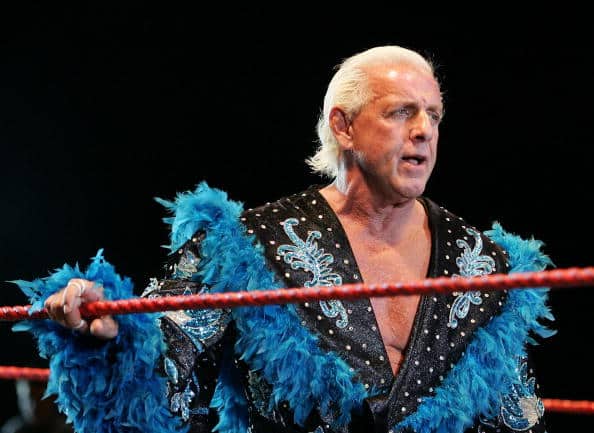 Ric Flair
Ric Flair, the Nature Boy, pro wrestled way into his 50s and was even crowned a WCW Champion when he was 51 back in 2000. Throughout his wrestling career, Flair was an exciting performer to watch. He brought so much energy to each match, especially with his signature yelling of "Woooo!" Even though he hasn't wrestled professionally in a good while, Flair, at the tender, young age of 65, is still a part of the wrestling community. He even just appeared on raw this past Monday to promote John Cena.
(Photo by Paul Kane/Getty Images)
Jerry "The King" Lawler
"The King" Lawler mainly pro wrestled throughout the 90s. However, since he stayed on as a commentator, along with good old J.R., Jim Ross, Lawler still found himself radically sporadically in the years to come, even though he turned 50 back in 1999. The King found himself back in the ring on a decently regular basis from 2011-2012 but had to stop competing completely after suffering a heart attack on air during a 2012 episode of Raw.
(Photo by Stephen Shugerman/Getty Images)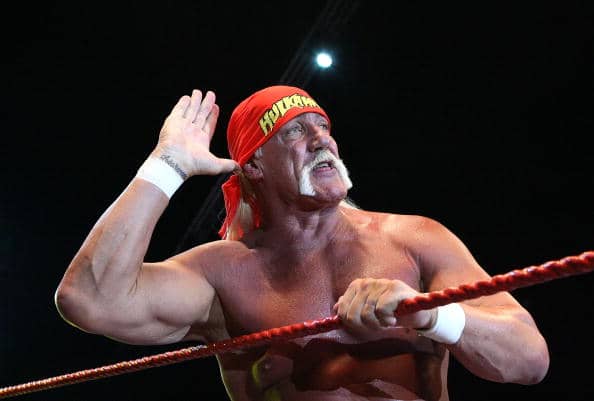 Hulk Hogan
Hulk Hogan is easily the most popular and well-known professional wrestling figure to ever exist. You can pretty say, "It's Hulkamania, brother!" to any person on the street, and they'll get. And to be honest, Hulkamania lasted a good long while, as Hogan continued to wrestle pretty consistently until just a couple of years ago and has rarely been seen in the ring since having spinal surgery in December 2010. However, Even though he wasn't a part of any of the main events, Hogan did return to the WWE just this year to host Wrestlemania XXX, and it was pretty spectacular. Hogan drank beer with Stone Cold and the Rock and even reunited with Mr. T, Paul Orndorf, and Roddy Piper.
(Photo by Paul Kane/Getty Images)
Terry Funk
As far as I know, Terry Funk remains one of the oldest, if not the oldest, title holders in wrestling history. When he was 53 years old, Funk held the ECW Championship, defeating Raven on pay-per-view back in April 1997. However, Funk didn't hold onto the title for too long. He ended up losing it to Sabu in August of that year.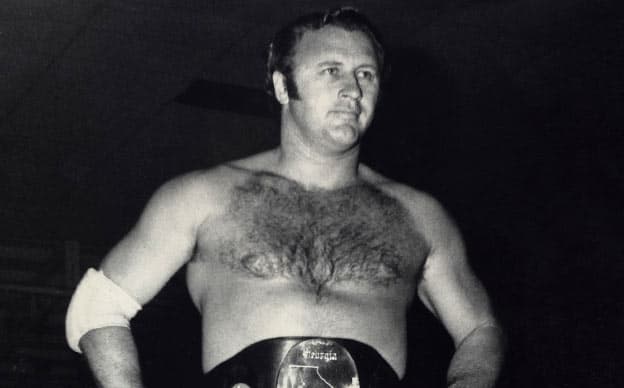 Nick Bockwinkel
Similar to Funk, Nick Bockwinel also pro wrestled into his 50s and won the AWA title when he was 52 years old back in 1987. Interestingly, even though Bockwinkel is remembered by many, both fans and his fellow wrestlers, as one of the best in wrestling history, he didn't win his first World Heavyweight Championship until he was 40 years old. Bockwinkel needed to professionally wrestle into his 50s to ensure that he had as memorable of a career as he did.