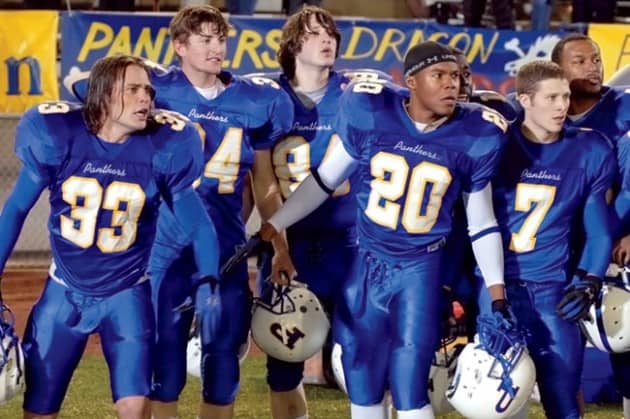 Since it premiered a few years ago, I've been a huge fan of Parenthood, which, to me, is probably the greatest family drama to ever air on television. Since Parenthood ended earlier this year, I've been looking for a new show to fill that very particular void in my life. I had always heard that Friday Night Lights, whose EP and head writer was Parenthood's Jason Katims, was exceptional, so I decided to give the series a go as it is all available on Netflix. Needless to say, I was not at all disappointed. In a short 76 episodes, Friday Night Lights earned a solid place in my list of favorite TV shows. Every performance on the show was greater than I could have ever expected, and it featured some of the best writing that I have ever seen.
Another huge positive for Friday Night Lights is the music. As with Parenthood, the musical moments in Friday Night Lights are carefully cultivated for maximum impact, and these moments add a depth to the series that could not have been possible without them. Everyone that loves the show is going to have their own favorite musical moments, but here are the five that I think meant the most to Friday Night Lights:
5. "Something Good This Way Comes" by Jakob Dylan (Season 3, Episode 13)
"Something Good This Way Comes" is one of the more simple tunes featured on the show, but it is played at the perfect time. At the end of Season 3, Matt Saracen takes his beloved grandmother back home from the nursing home as this song plays, and it is incredibly difficult to keep it together through such a touching moment between a grandmother and a grandson, who is potentially sacrificing everything for her happiness.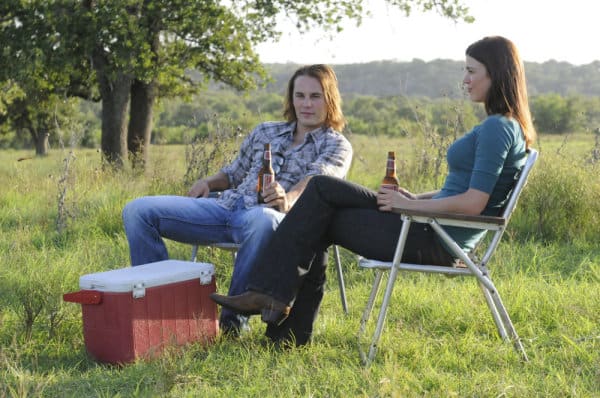 4. "Hello Darlin'" by Conway Twitty (Season 5, Episode 13)
In the series finale, we got to see glimpses at the futures of plenty of characters from the show's run that we had grown to love. Fortunately for us, after missing the entire fourth season, Tyra Collette came back to Dillon for a visit. Her first real stop? Seeing her friend and ex-boyfriend Tim Riggins. These two characters broke up in one of the show's earliest episodes, but they managed to stay friends throughout. Despite all that they had been through, the moments between the two of them in the final episodes of Friday Night Lights played out perfectly, and viewers really are left with a sense that their paths may merge later on in life. Tim and Tyra dance to this song at the bar where they have just celebrated the engagement of Matt and Julie, and the closing lines ("come back darlin', I'll be waiting for you") close the arc of these two characters in the best way possible.
3. "Runaway" by The National (Season 5, Episode 9)
On and off throughout the series, Julie Taylor was absolutely infuriating. Between the Swede, the way she treated Tim Riggins, her endless breakups with Matt, and the affair with Derek the TA, it got to the point where it seemed like she would never redeem herself. Then, as if on cue, she returned to Matt in Chicago near the end of the final season. Though their reunion was only temporary, the cue in "Runaway" as she and Matt share a "final" embrace made even the most hardened viewer tear up in a flood of emotion.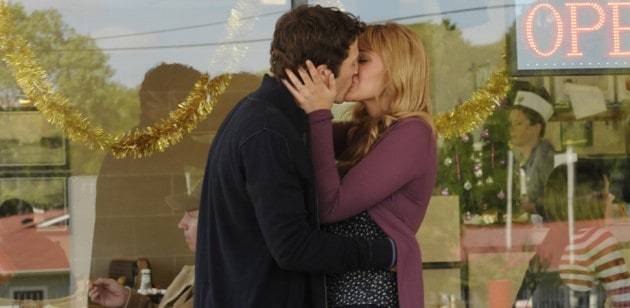 2. "Heaven" by Brandi Carlile (Season 5, Episode 13)
It was really hard for me, actually, to not pick this moment as the best, if only because of what its appearance meant for the futures of two of the only characters to appear prominently in all five seasons. For five seasons, viewers experienced the slow-burn romance between Matt Saracen and Julie Taylor. We saw all of their ups (such as the previously mentioned weekend in Chicago) and all of their downs (can we just forget that the whole "The Swede" thing happened?), but all of that led up to the moment in the series finale in which Matt proposed to Julie in front of the Alamo Freeze. In this moment, it didn't matter how young the characters were, where they lived, or the struggle that they would have ahead of themselves. All that mattered were that these two people were perfect for each other, and their entire relationship is expressed perfectly in the lyrics of this cover of a great Bryan Adams song. The next step of their relationship is left ambiguous in the ending of the series, but I think we can all agree that it would just be a delight if everything worked out between these two.
1. "Devil Town" by Tony Lucca (Season 1, Episode 22)
After Coach Eric Taylor and the Dillon Panthers won state in the final episode of the first season, the team returned to their home with not a fanfare, but this cover of a cover of a great song that truly embodies what high school football means to the people of Dillon. For better or worse, this town revolves around the sport, players, coaches, and culture of the Dillon Panthers, sucking out everything that they possibly can. While plenty of other songs in the series carry an almost equal share of weight as "Devil Town," closing out the first season with this song could not have been any more perfect. "Devil Town" also gets perfectly reprised toward the end of the show's final season, as the town of Dillon learns of the merging of the Dillon Panthers and the East Dillon Lions into a "superteam," bringing the series full-circle.
These were the best musical moments in Friday Night Lights to me, but what are yours? Let me know down below!
[Photos via NBC]
Tell us what's wrong with this post? How could we improve it? :)
Let us improve this post!