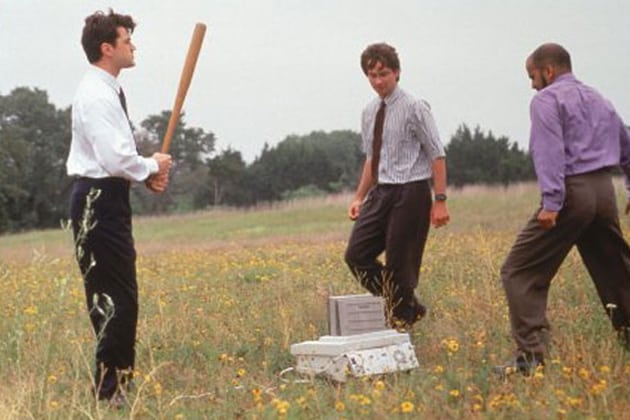 Labor Day has been celebrated in the United States since 1882 and was created by the Central Labor Union to provide a holiday for workers. Now, it is a federal holiday when many businesses are closed and public celebrations take place across the country. If you have the day off work on Labor Day and you are planning to stay at home, then watching a movie is the perfect way to relax and enjoy your day off.
If this idea sounds appealing to you, then here are five of the best movies you can watch on Labor Day.
1. Office Space
This 1999 comedy film is perfect for Labor Day as it satirizes the typical working day of a group of people who are fed up with the software company they are working for. Written and directed by Mike Judge, this film starred Ron Livingston, Gary Cole, Jennifer Aniston, David Herman, Diedrich Bader, Stephen Root, and Ajay Naidu. The movie is based on the 'Milton' cartoon series created by Judge. 'Office Space' was critically well received and did reasonably well at the box office.
2. The Company Men
https://www.youtube.com/watch?v=Pie66GR63Fc
Written and directed by Joe Wells, this drama movie premiered at the 2010 Sundance Film Festival before it was commercially released on January 21, 2011. The film is about three men who are trying to survive corporate downsizing in a large company and the wider impact this has on them, their families, and the communities in which they live. It starred Ben Affleck Tommy Lee Jones, Kevin Costner, and Chris Cooper.
3. Horrible Bosses
In this2011 black comedy, three friends decide to murder their abusive and overbearing bosses. The movie was written by Jonathan Goldstein, John Francis Daley, and Michael Markowitz. It was directed by Seth Gordon and starred Jason Bateman, Jason Sudeikis, Colin Farrell, Charlie Day, Jennifer Aniston, Jamie Foxx, and Kevin Spacey. 'Horrible Bosses' had a budget of just $35 million but grossed $209.6 million worldwide. It also received positive reviews from film critics.
4. Erin Brockovich
If ever there was a movie that inspired women to take on life's challenges and make a success of their life, then 'Erin Brockovich' is that movie. Released in 2000, this biographical drama starred Julia Roberts in the title role. It is a true story of a single mother who fought hard to establish a career in law and then took on a major energy corporation to get compensation for those who had suffered illnesses or lost loved ones as a result of negligence. Susannah Grant wrote the screenplay while Steven Soderbergh directed the movie. It was well received both at the box office and by critics.
5. 9 to 5
'9 to 5′ is about three working women who have big dreams to escape the grind of their daily working lives by overthrowing their autocratic boss. Dolly Parton, Jane Fonda, and Lily Tomlin starred in this movie. It was written by Patricia Resnick and Colin Higgins while Higgins also directed the movie. Although Dolly Parton already had a successful career as a singer and songwriter, this was her debut in a movie and helped to establish her in popular culture.